« previous post | next post »
From a Duolingo chat page: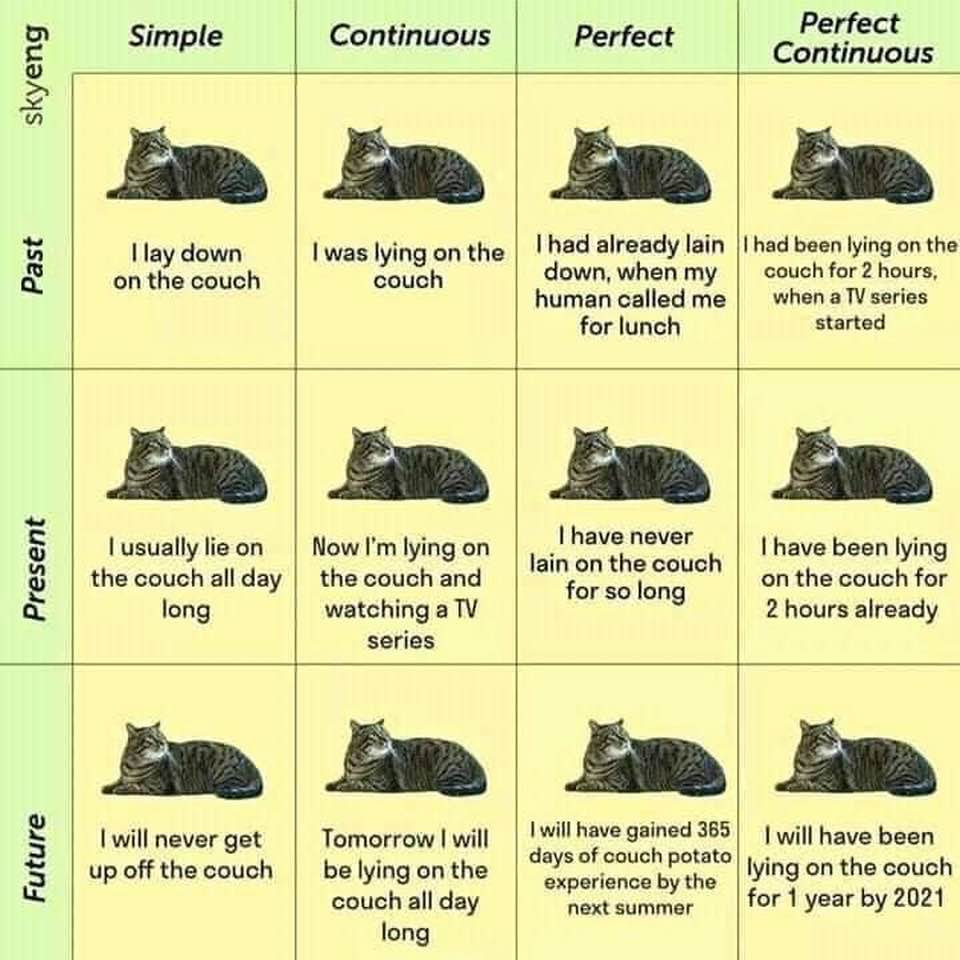 The timelessness of being a cat / L'intemporalité d'être un chat.
(Versions of the feline tense/aspect chart have been circulating since at least 2019, originally appearing in Russian on the English language-learning site Skyeng Magazine.)
My favorite cat post:
"I am a cat?" (8/19/16)
My favorite cat novel:
Wagahai wa neko de aru
吾輩は猫である
"I am a cat"
1905-1906 by Natsume Sōseki (1867-1916)
Selected readings
"Is Hello Kitty not a cat?" (8/30/14)
"Cat and mouse on the Chinese internet" (7/30/15)
"Turkish 'kedi' and English 'cat'" (7/25/20)
[h.t. Gene Hill]
---