« previous post | next post »
Yesterday in the Washington Post, there was an enticing article by Anna Fifield:  "These are the secret code words that let you criticize the Chinese government" (7/29/15).
Fifield states that she is drawing on "Decoding the Chinese Internet: A Glossary of Political Slang," by authors Perry Link and Xiao Qiang.  Comment by Perry Link:  "This is good work, and I am happy to have my name associated, but it is not my work.  Ms Fifield somehow made a mistake."
The work in question is Decoding the Chinese Internet eBook (2015 Edition), published by China Digital Times.  The publisher's announcement describes it thus:  "Classic memes, created by Chinese netizens to counter censorship, are joined by 25 new terms in an improved, image-rich format."
Fifield presents 10 items from among the 25 new terms that have been added to the updated, enlarged edition.
We covered the first one, nǐguó 你国 ("your country"), fairly thoroughly in "Your country: pronominal resistance" (6/26/15).
To give an indication of the flavor of the book, here is the third item from Fifield's article:
(Death by) hide-and-seek
躲猫猫(死)(duǒ māomāo (sǐ))
There's a new way of dying in China: death by hide and seek. This euphemism has become shorthand for dying in police custody under suspicious circumstances.
It stems from the explanation offered by prison authorities after farmer Li Qiaoming died while in detention on charges of illegal logging in 2009. The police said Li died of a head injury suffered while playing hide-and-seek with other prisoners. The "hide-and-seek incident" now refers to cover-ups of police brutality.
Examples: @Dong Minghui: There is a place, a magical place where you can die by vomiting, die by having physical abnormalities, die by hide-and-seek, and by all kinds of magical ways. What a magical place. What a magical country!
@Qubo: Sigh! Death by seek-and-hide, death by taking a shower, is not news anymore. When power is not being supervised, it is inevitable that violence associated with official work would occur. No matter who you are, you won't be able to run away from it if you come across it.
All of these terms, though they may seem innocent and innocuous on the surface, are dripping with satire and full of bitter irony.  If you want to gain a sense of the harsh reality of life in the PRC, especially as it exists for those confront the Great Firewall and the internet police day after day, you can do no better than to read China Digital Times' Decoding the Chinese Internet: A Glossary of Political Slang.
The marvel of it all is the ingenuity and sang froid of China's netizens in the face of harsh government controls.  I say "sang froid" because, while what transpires on the Chinese internet may seem like an exciting game, one of the players often dies.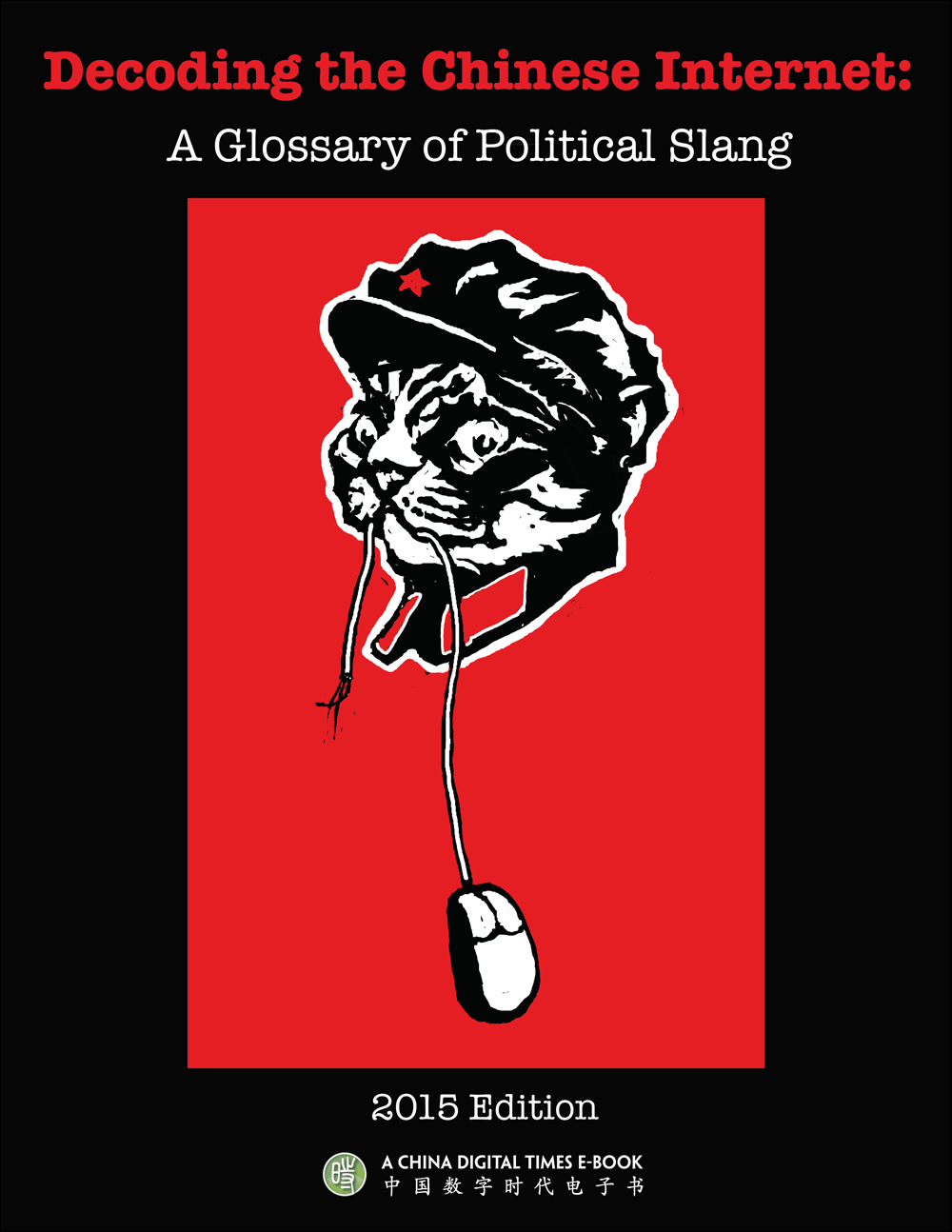 [h.t. Ben Zimmer]
---