« previous post | next post »
The Zeesea cosmetics company, based in China, is advertising three new sets of products "X the British Museum", in a relationship that they call a "partnership" and a "cobranding  product line": "Mysterious Egypt", "Alice in Wonderland", and "Angel Cupid".
I'm guessing that the British Museum's role in the partnership did not extend to input on the English names of the products. For example, the Alice in Wonderland Mascara collection includes ten colors, one of which is "Rust Red", advertised with the tag line "After coloring the United States to suffocation can be sweet super A strawberry jam":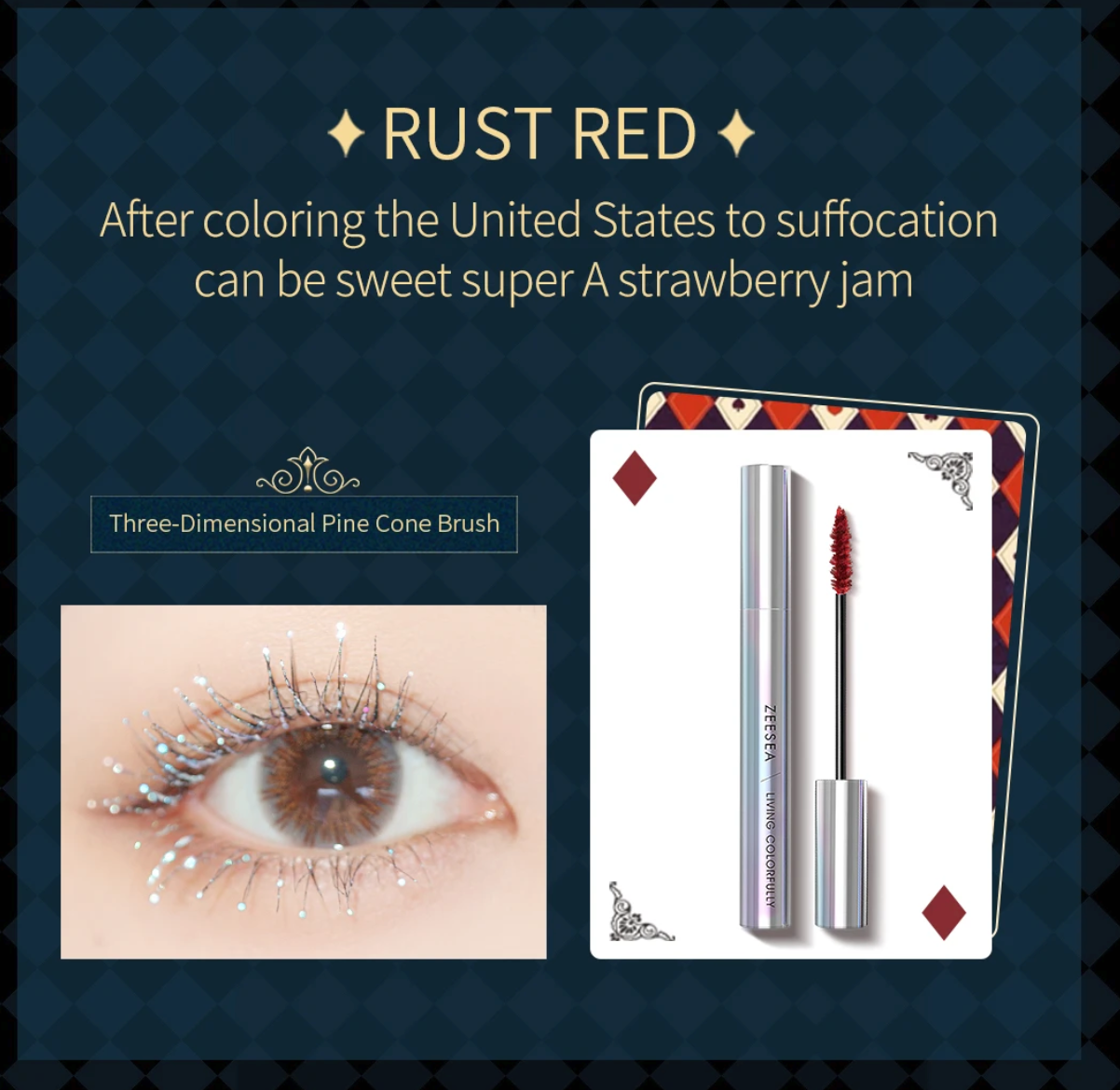 Perhaps "coloring the United States to suffocation" is an attempt to render something that should have come out as "leaving America breathless with color", but I haven't been able to find the original (presumably Chinese) version. Although the web page offers a choice of "Deutsch, English, français [sic], Italiano, 日本語, and 한국어", the image text is always in English, at least for me.
The other nine colors are less sinister-sounding, if not always syntactically or semantically coherent:
* Brightest Star *  Warm golden glitter shines like the sunshine
* Aurora *  Polarized lame mascara first appearance taking stars
* Burgundy Wine *  Elegant wine color vague atmosphere of tipsy
* Black *  Hand a necessary color nature does not lose temperament
* Marmalade *  Summer is full of energy and marmalade
* Grey Blue *  No fireworks morandi immortal color
* Matcha Green *  It's a must-have for matcha enthusiasts
* Fudge Brown *  Cream chocolate unlock deep day miscellaneous makeup
* Silver Diamonds *  The little stars in her eyes broken into fairy tears
---