« previous post | next post »
Note from June Teufel Dreyer: "Driving around Coconut  Grove [Miami neighborhood] to admire old houses on back streets, [daughter] Elizabeth [Dreyer Geay] and I saw one with a plaque on the perimeter wall that read 'Maison d'Etre'":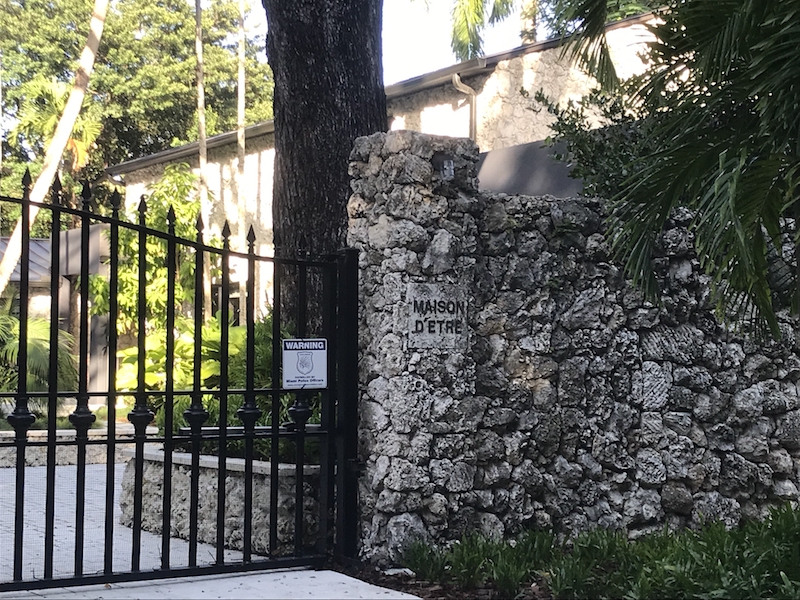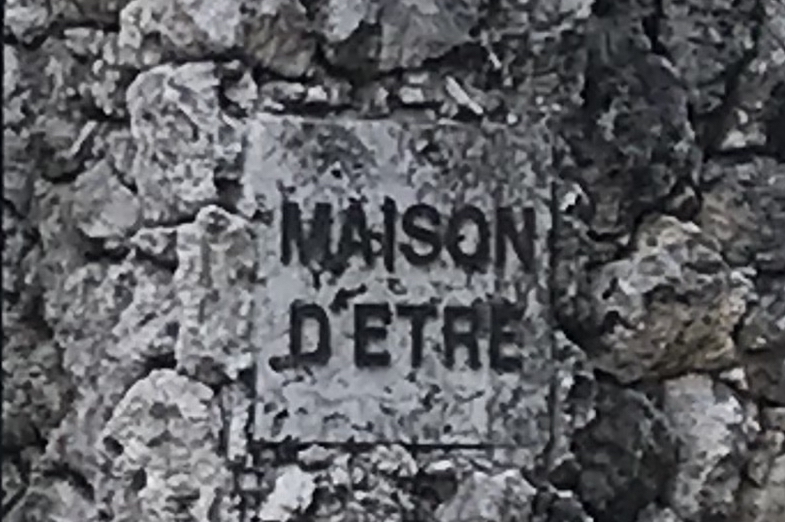 Elizabeth remarks:
I sent it to the family WhatsApp group that my French in-laws are on, and though I wouldn't say they were bewildered, I just had one response from my MIL: "…Miami?" whereas usually they all chime in a bit more on whatever it is.  And it got me to thinking, perhaps it's one of those French phrases that we anglophones use but the French don't seem to, like "déjà vu" or "double entendre".  I did a little rooting around on wordreference.com, and there are quite a few forum discussions in which people are really struggling with the right way to translate it.  It really depends on the context.  So my conclusion is that in French, this is just a string of words that might be used in any number of situations, but it's been adopted into English as a specific dictum.
Anyway WE had a big old laugh when we saw this sign :)
I have always considered "raison d'être" one of my favorite French expressions, though I must admit that I would find it hard to render in English (that's why I sometimes use the French expression in speaking and writing — when it perfectly fits the thought I want to convey).  "Maison d'être" might actually be easier to translate into English.
---