« previous post | next post »
Written on a wall in Hong Kong: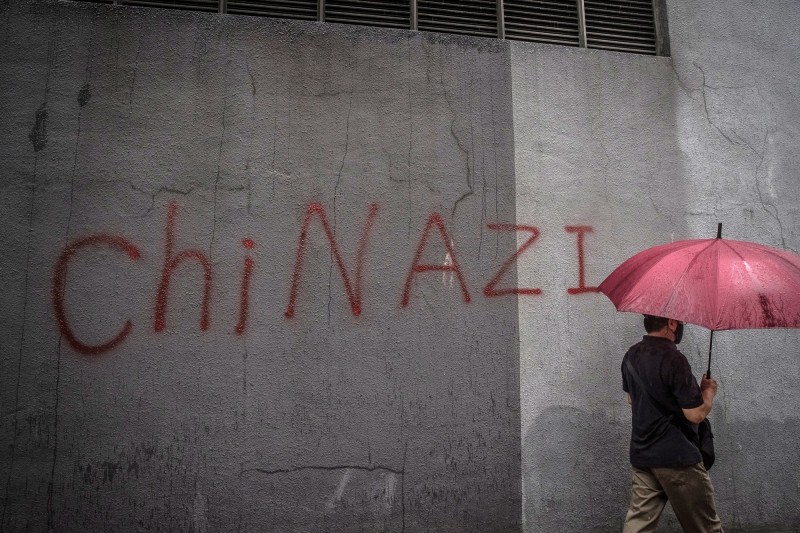 (Source)
This neologism is trending on Twitter and Instagram as a hashtag.  It was inspired by a book titled Nàcuì Zhōngguó 《納粹中國》(Nazi China) published last year by the exiled writer Yu Jie 余杰 (b. 1973).  Yu was a friend of the Nobel Peace Prize laureate Liu Xiaobo (1955-2017) and wrote a biography of him.
The stark photograph above delivers an extremely powerful message.  The grey concrete wall and the window or ventilator grills high above it suggest a prison.  The man off-center holding an umbrella walking away represents Hongkongers wanting to leave authoritarian China.  And the portmanteau word spray-painted in large characters simultaneously declares the emergence of a new consciousness while recalling an ugly human past.
The following design and explanation of the hashtag are circulating on the internet: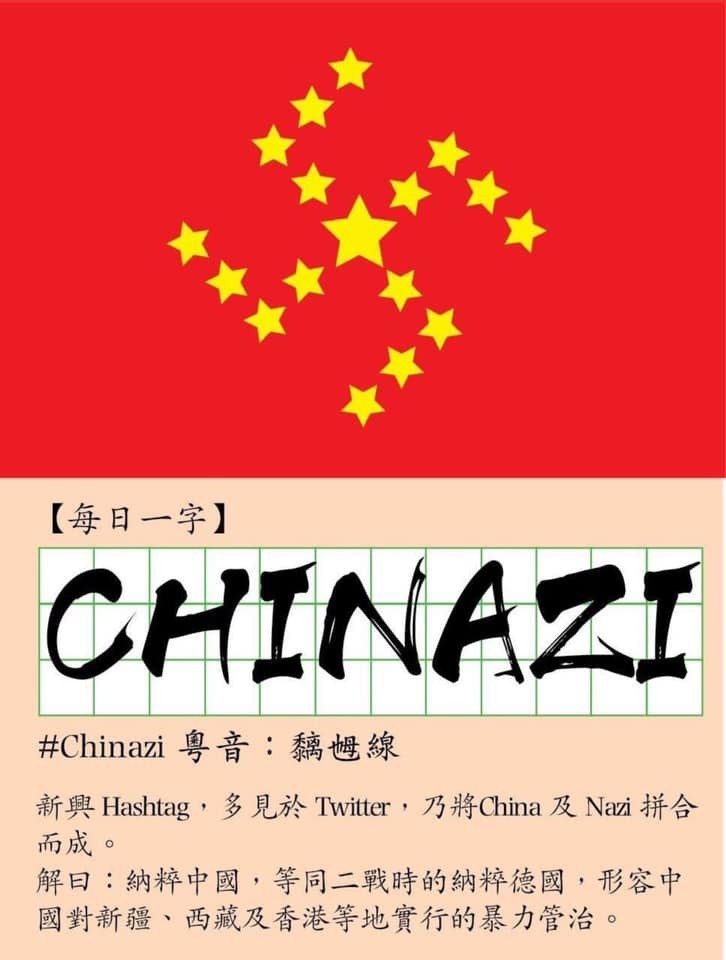 網路上也流傳著相關的圖片。(圖擷取自臉書_Stand with Hong Kong)
The power of words and images, especially those that are newly created, can scarcely be overestimated.
[Thanks to Chau Wu]
---