« previous post | next post »
From a recent email enticing me to read the current edition of The Atlantic magazine: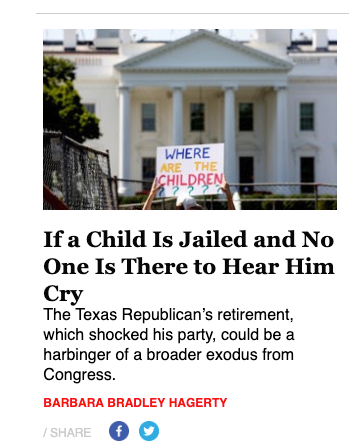 The link is to this story, whose actual subhead is "New Trump-administration rules stand to block the public from knowing anything about the treatment of migrant children in America's detention facilities."
The ad's subhead was taken from Russell Berman, "Will Hurd Could Be the Canary in the Coal Mine".
Random swaps of this kind are often amusing — for instance,
Headline: The space between galaxies isn't empty
Subhead: The president's narrative stands in stark contrast to what is happening on the ground.
The full email context of the original swap: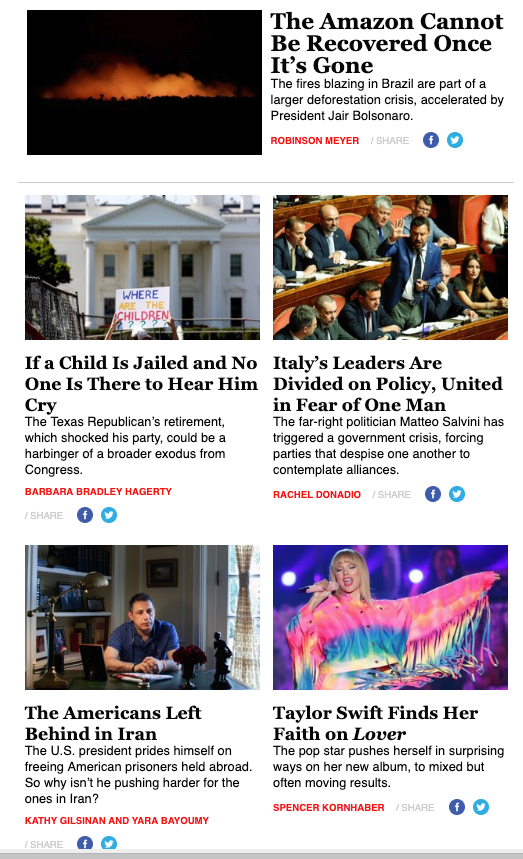 ---