« previous post | next post »
This came across Jeff DeMarco's Facebook yesterday: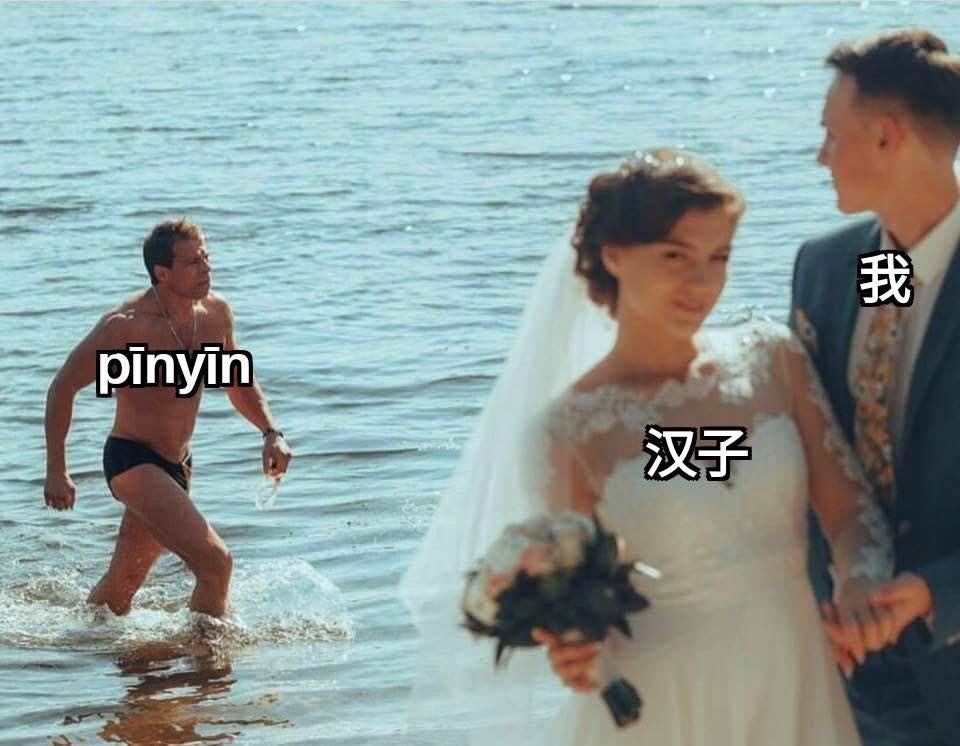 At first, I thought it was making a clever statement about Pinyin and Chinese characters, but the more I looked at it, the more the image macro seemed to be fraught with various sorts of problems.
From left to right, it says:
pīnyīn ("Romanization")
Hànzi 汉子 ("man; fellow; guy; strong and courageous man; macho man; hombre; [topolect] husband"); not Hànzì 汉字 ("Sinograph; Chinese character:")
wǒ 我 ("I; me:)
What was the creator of the image macro really trying to say?  Did they just make a sloppy mistake (Hànzi 汉子 for Hànzì 汉字)?  Or did they have something else in mind?
According to Ben Zimmer, this can be categorized as an "object labeling" meme. And it's a variation on the famous Distracted Boyfriend meme — scroll down to the Wedding Photo section on the Know Your Meme page.
---