« previous post | next post »
Today in Doonesbury: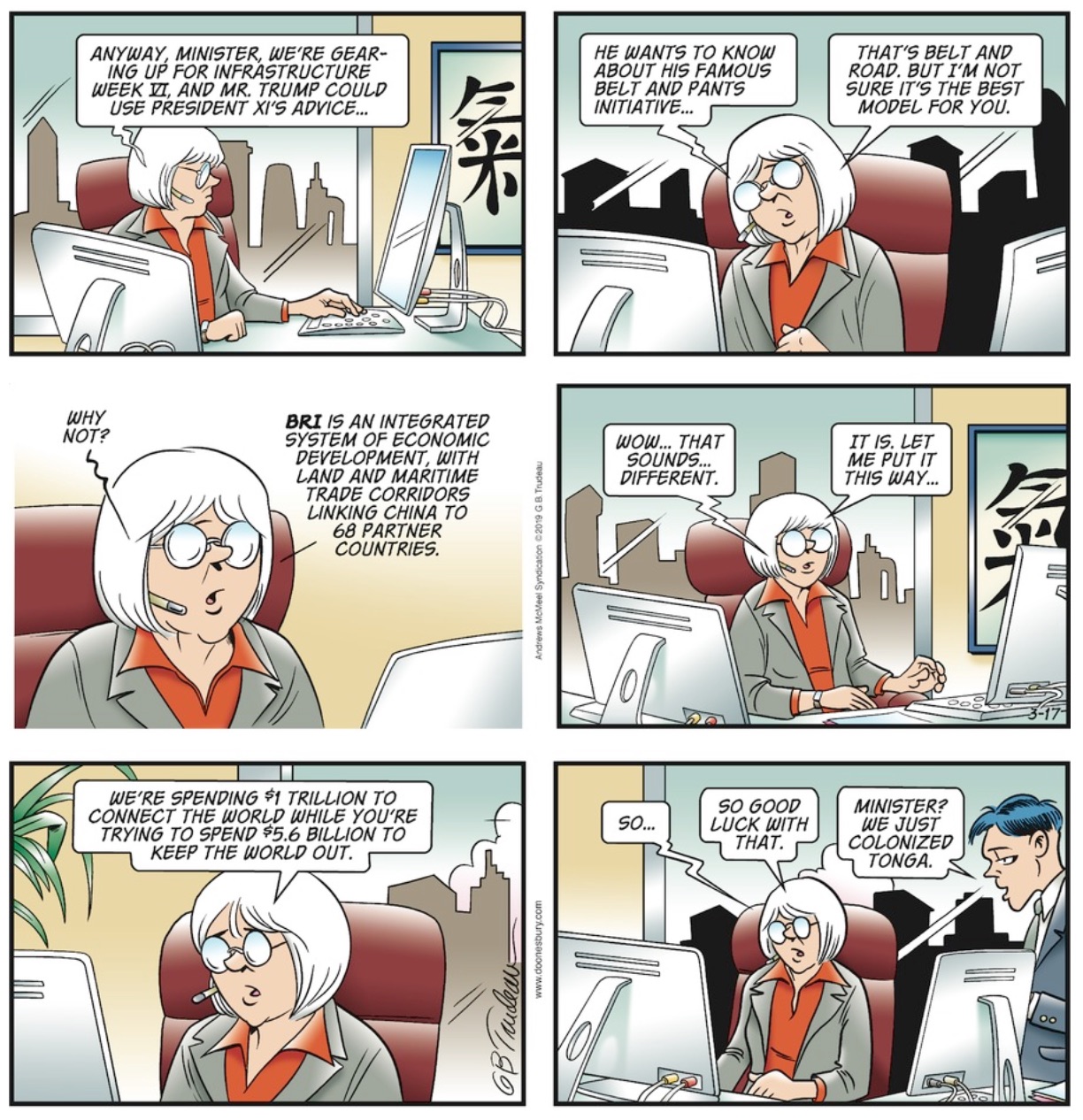 (Source)
The framed Sinograph on the wall is qi (Hanyu Pinyin) / ch'i (Wade-Giles).  In Japanese it would be pronounced ki, in Korean gi, in Cantonese hei3.
The character in Garry Trudeau's cartoon is the traditional form 氣, the simplified form would be 气, the Japanese form 気.
Definitions:  "air; gas; breath; atmosphere; weather; vital force; life force; energy of life; material energy; smell; odor; angriness; get angry; annoy; quality; character; spirit; feeling; mood; mettle; condition; sign; state".
Does any of this, especially the third balloon of the last panel, helped to explain why, according to the manifesto attributed to him, the ecofascist mass murderer (Christchurch, New Zealand [3/15/19]) declared:  "The nation with the closest political and social values to my own is the People's Republic of China"?
Readings
[h.t. Ross Bender]
---