« previous post | next post »
For International Women's Day, Google made one of its doodles — this one with quotations from various women from around the world. Each is given its own distinctive typography. Several languages and scripts appear.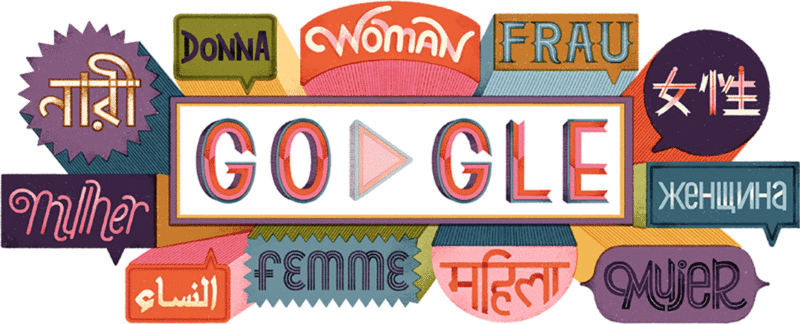 The ones with Hanzi / Kanji, however, are perhaps especially worthy of note, if only for how very different they are from how Mandarin and Japanese normally appear, even in decorative contexts.
Those two were illustrated by Japanese graphic designer Hazuki Tamano, according to this page.
I'm curious how well Japanese can read the Yoko Ono quote as presented.
[Thanks to Mark Swofford]
---