« previous post | next post »
From the Los Angeles Loyolan, the student newspaper of Loyola Marymount University: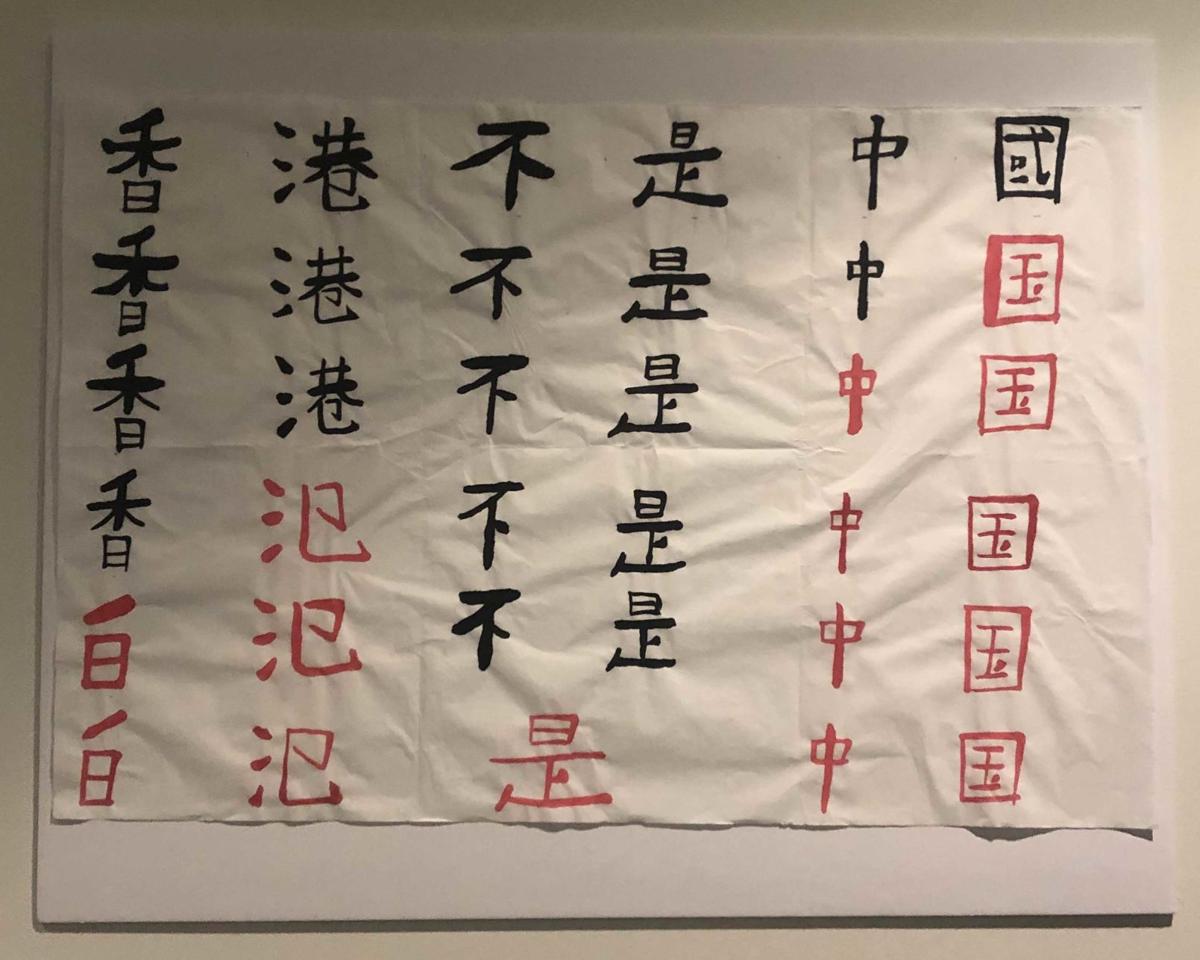 This is the lead illustration of the following article by Raven Yamamoto:
"Student art piece taken down after controversy among international students" (12/8/18)
The art piece, entitled "Traditionally Simplified", was posted on the second floor of Hannon Library as part of a student exhibit.  Created by a native Hong Konger, it had to be taken down when mainlanders vehemently objected to it.
The first line, in traditional characters, says:
Xiānggǎng bùshì Zhōngguó 香港不是中國 ("Hong Kong is not China")
The second and following lines, in simplified characters, say the same thing, except for the last line, which says "Hong Kong is China", omitting the negative particle bù 不.
With each successive line, more of the characters are written in red ink instead of the all black of the first line, until the final line, which is entirely in red ink.
In the last three lines, the gǎng 港 ("harbor") of Xiānggǎng 香港 ("Fragrant Harbor") is degraded to become fàn 氾 ("flood; inundate; float; overflow; extensive; pan-"), losing the six strokes of the top portion of the right side component (the phonophore).
In the last two lines, the Xiāng 香 ("fragrant") of Xiānggǎng 香港 ("Fragrant Harbor") is further degraded by the loss of four strokes of its upper component, leaving only a single stroke at the very top.
The artwork is thus simultaneously a commentary on the political situation of Hong Kong and the writing system, with traditional characters treasured by native Hong Kongers and simplified characters being pushed by the CCP government of the PRC.
---