« previous post | next post »
Bill Benzon spotted this on Facebook: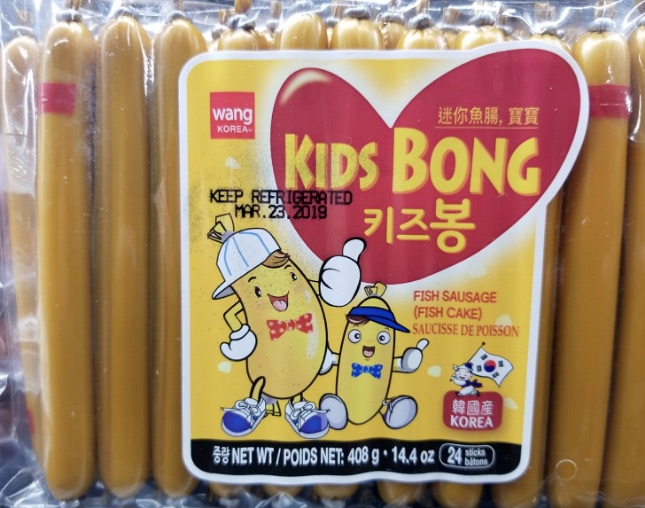 The Korean says:
kijeu bong
키즈봉
kids cudgel
A "bong 봉" is a "cudgel, stick, club, baton".  The hanja for that is 棒, which would be "bàng" in MSM.
The most famous bong 봉 in the East Asian literary tradition is Sun Wukong's ("Monkey Englightened to Emptiness") Rúyì Jīngū Bàng 如意金箍棒, which has been translated as "The Compliant Golden-Hooped Rod" by Anthony Yu and as the "As-You-Will Gold-Banded Cudgel" by W.J.F. Jenner.  In Korean, it is known as the Yeo.ui Bong 여의봉.
And then there's the ubiquitous selfie stick, which is "selka (selfies) bong 셀카봉".
Kids who regularly eat their share of Kids Bong are sure to be as frisky and mighty as Sun Wukong.
[Thanks to Haewon Cho]
---