« previous post | next post »
Brand-name transliteration (in Embarcadero Center, San Francisco), courtesy of Nancy Friedman: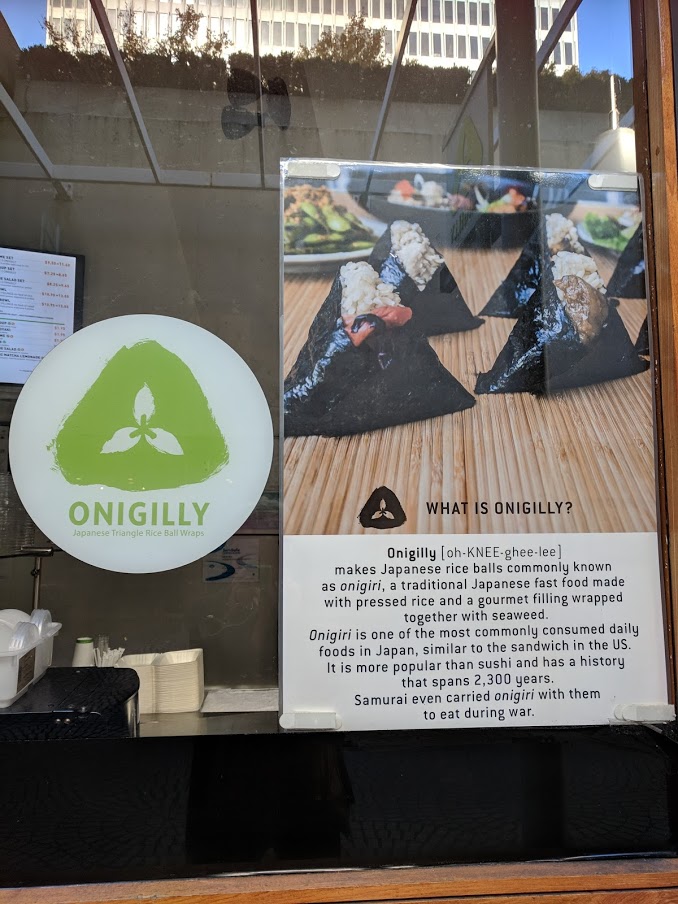 Koji, a first generation immigrant from Japan and the founder of ONIGILLY, surely knows how to pronounce "onigiri おにぎり" ("rice ball") the Japanese way.  So it's a humorous mystery to me why he decided to transliterate it as "onigilly".
Hypotheses:
1. he thought spelling the name that way would help hapless foreigners pronounce it to sound more like Japanese than if he had spelled it the standard way as "onigiri" — lord knows he's trying hard enough with his pronunciation guide to instruct us how to say the name:  oh-KNEE-ghee-lee
2. brand-name distinctiveness and recognition
Whether they're "onigiri" or "onigilly", they certainly look delicious and nutritious!
---