« previous post | next post »
This just in from Mark Metcalf in Beijing: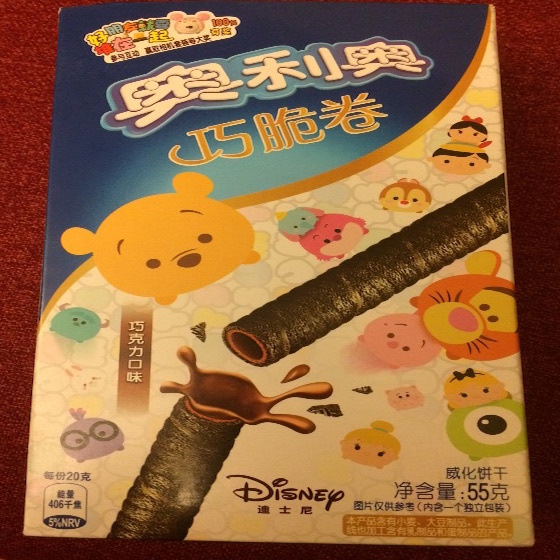 Mark remarks:  "Well, it looks like our favorite bear survived the 19th NPC."
I would observe that only the head remains, the offending tummy having been removed.
Winnie the Pooh has been banned in China because of this: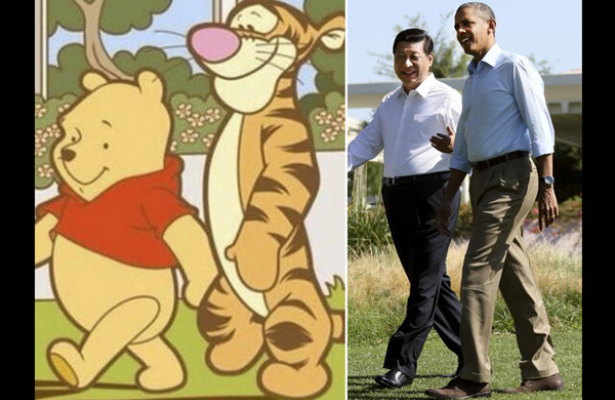 (From: "Chinese president Xi Jinping can't bear being compared to Winnie the Pooh anymore, so the cartoon cub is now banned in China," SCMP, July 18, 2017)
See:
"The letter * has bee* ba**ed in Chi*a" (2/26/18)
"Peppa Pig has been purged" (5/2/18)
The brand name on the package reads "Àolì'ào 奥利奥" ("Oreo").
There must be thousands of Oreo knockoffs in China, and I'm sure this is not the only one that doesn't even bother to look like the real thing.
"Fake Ritz and phony Oreo" (5/27/18)
---