« previous post | next post »
Just received this from our fan club in Shenzhen, China.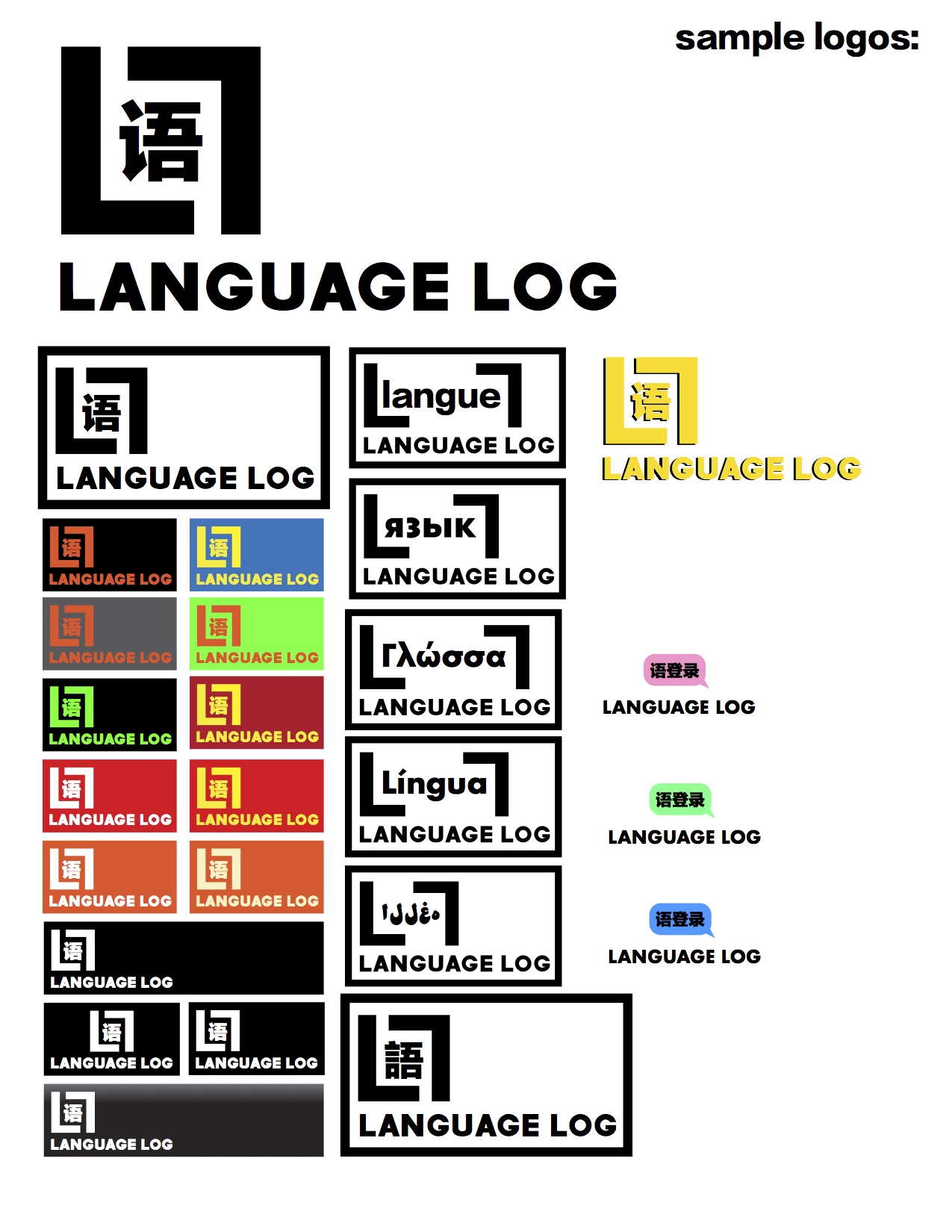 May I take a vote of the readership?  Which design do you like best?  Which color?  I personally don't have a strong preference for a color combination, but I do love the facing "L's", one inverted (that's a theme we've discussed recently in several posts).
How about the wording?  I think we should keep it short, so that the logo is compact and can be fit in a limited space.
Once we've decided on a logo, our fans in Shenzhen can produce t-shirts for us.  Here are a couple of samples:
If enough people are interested, I'll ask our friends in Shenzhen if they're willing to go into production, and how we can place orders.
==========
Update
[VHM:  I will add suggestions for different language versions here.]
A linguistics colleague at Univ Paris VII suggests:  I would translate "langage log'" as "mon carnet linguistique".
---