« previous post | next post »
We have an ardent group of fans in Shenzhen, a large metropolitan area in the Pearl River Delta, just north of Hong Kong.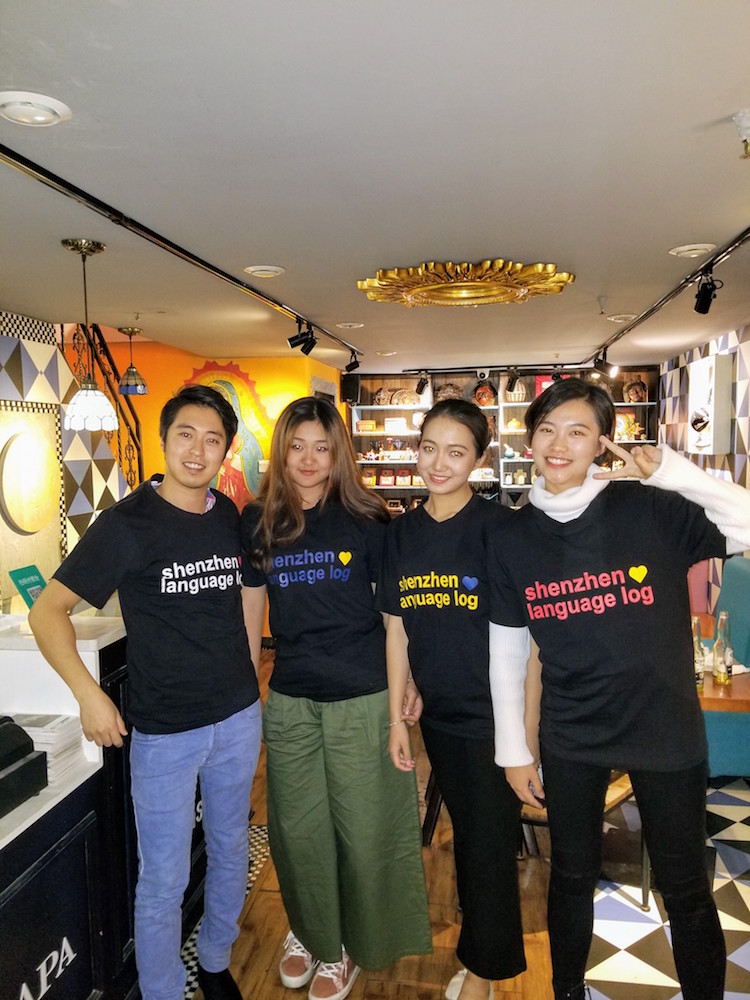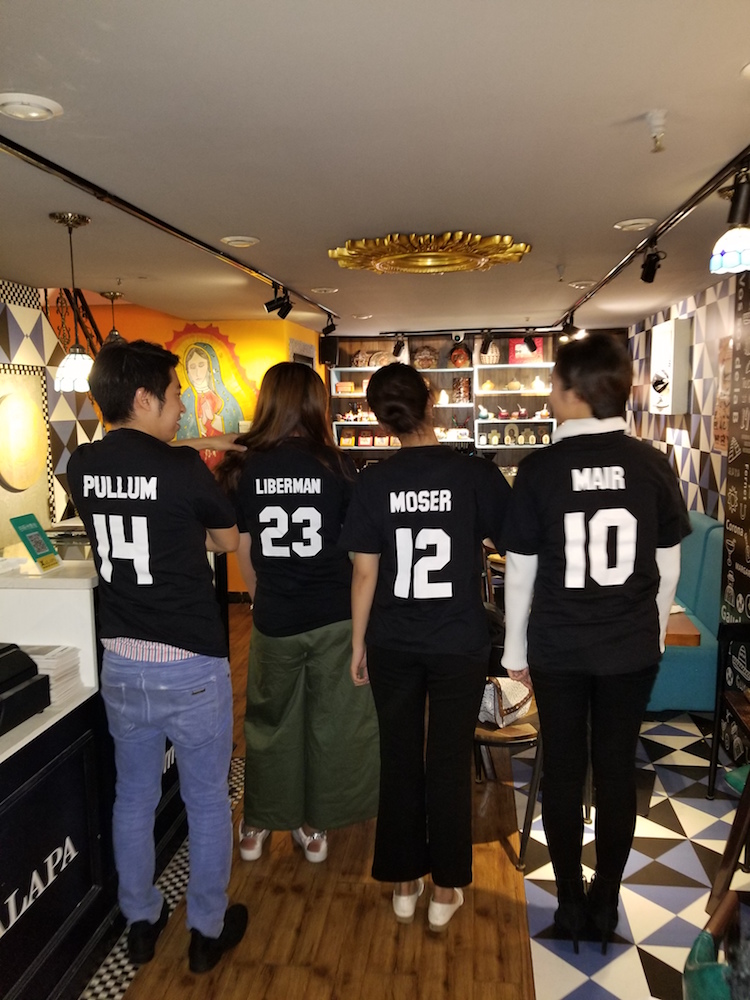 The word for "fans" in Chinese is interesting:
fěnsī 粉丝 (lit. "vermicelli made from bean starch, etc.", but now commonly used to transcribe the sounds of the English word)
Comment by Cynthia McLemore upon seeing the above photographs:
this is such a hoot! fans in Shenzhen, China held a Language Log party, and sent pictures. wearing jerseys! such a fun surprise. I'm sure after he finished his stint as quarterback in high school, Mark Liberman never imagined someone wearing a jersey with his name printed on it half a world away :)
Here's a video of some of the action at the LLog party in Shenzhen (hosted at an Argentine Mexican restaurant).
What they say in unison is this:
Shēnzhèn ài Language Log 深圳愛Language Log
("Shenzhen loves Language Log")
As will be demonstrated in the next post, these Chinese fěnsī 粉丝 ("vermicelli / fans") are true believers.
---