« previous post | next post »
Nathan Hopson spotted this "Cool Guy" t-shirt on Facebook: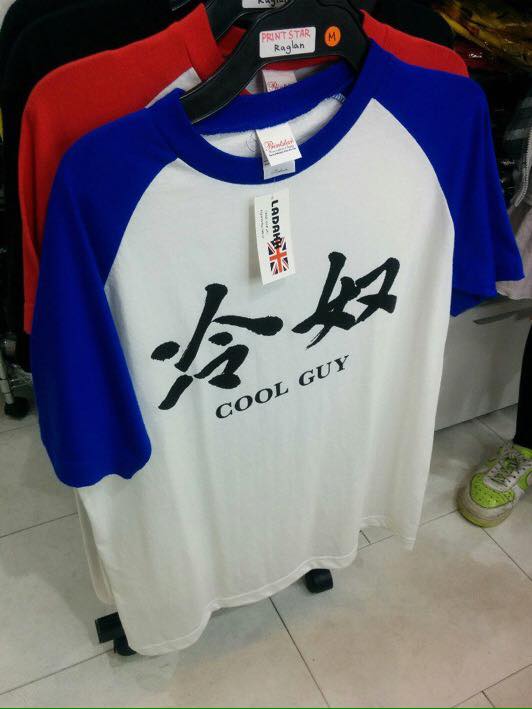 When I see those characters, I'd read them in Chinese as lěngnú 冷奴 ("cold slave").
It's much trickier in Japanese.  Nathan notes the second character in hiya yakko 冷奴 is usually read as yatsu ("guy") in Japanese.  Nihon kokugo daijiten 日本国語大辞典 ( Shogakukan's Japanese Dictionary [the largest published Japanese dictionary]) speculates that the unusual pronunciation may be influenced by the other character:  tsumetai 冷たい ("cold; cold-hearted") is also hiyayaka 冷ややか ("cold; cold-hearted; indifferent"), and in some regions of Japan (including Iwate, where Nathan lived for eight years) hyakkoi ひゃっこい. So at some point, according to the dictionary, there was probably a form like hiyayaka tōfu ひややか豆腐, which was shortened to hiyayakko 冷奴 ("cold tofu").
I [VHM] personally do not fully understand how one gets from hiyayaka tōfu ひややか豆腐 ("cold tofu") to hiyayakko 冷奴 (lit., "cold guy" –> "cold tofu").
As explained in Wikipedia, it gets even more complicated:
Hiyayakko is also known as hiyakko or yakko-dōfu. Hiya means cold, and yakko refers to the servants of samurai during the Edo period in Japan. They wore a vest on which the "nail-puller crest" was attached, on the shoulders, therefore cutting something (e.g. tofu) into cubes was called "cutting into yakko" (奴に切る yakko ni kiru). "Hiyakkoi" or "hyakkoi", the Tokyo dialectal term equivalent to the standard Japanese "hiyayaka" (冷ややか), is also a possible etymology.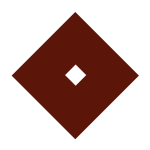 "nail-puller crest" (釘抜紋 Kuginuki mon)
In the Tofu Hyakuchin (豆腐百珍) [VHM:  "Tofu:  a hundred rarities"], it is said that hiyayakko is so well-known that it needs no introduction.  [VHM: oh, yeah]
In haiku, hiyayakko is a season word for summer. [VHM:  I have no problem with that, and think that it is just wonderful.]
It is things like this (and there are countless more expressions that are maddeningly obscure) that make me agree with those who say that the Japanese writing system is even more difficult than the Chinese writing system.  Japanese has all the difficulties of Chinese, which it has incorporated in toto, plus so many more that are uniquely its own.
---