« previous post | next post »
Screenshot from Nikita Kuzmin's WeChat: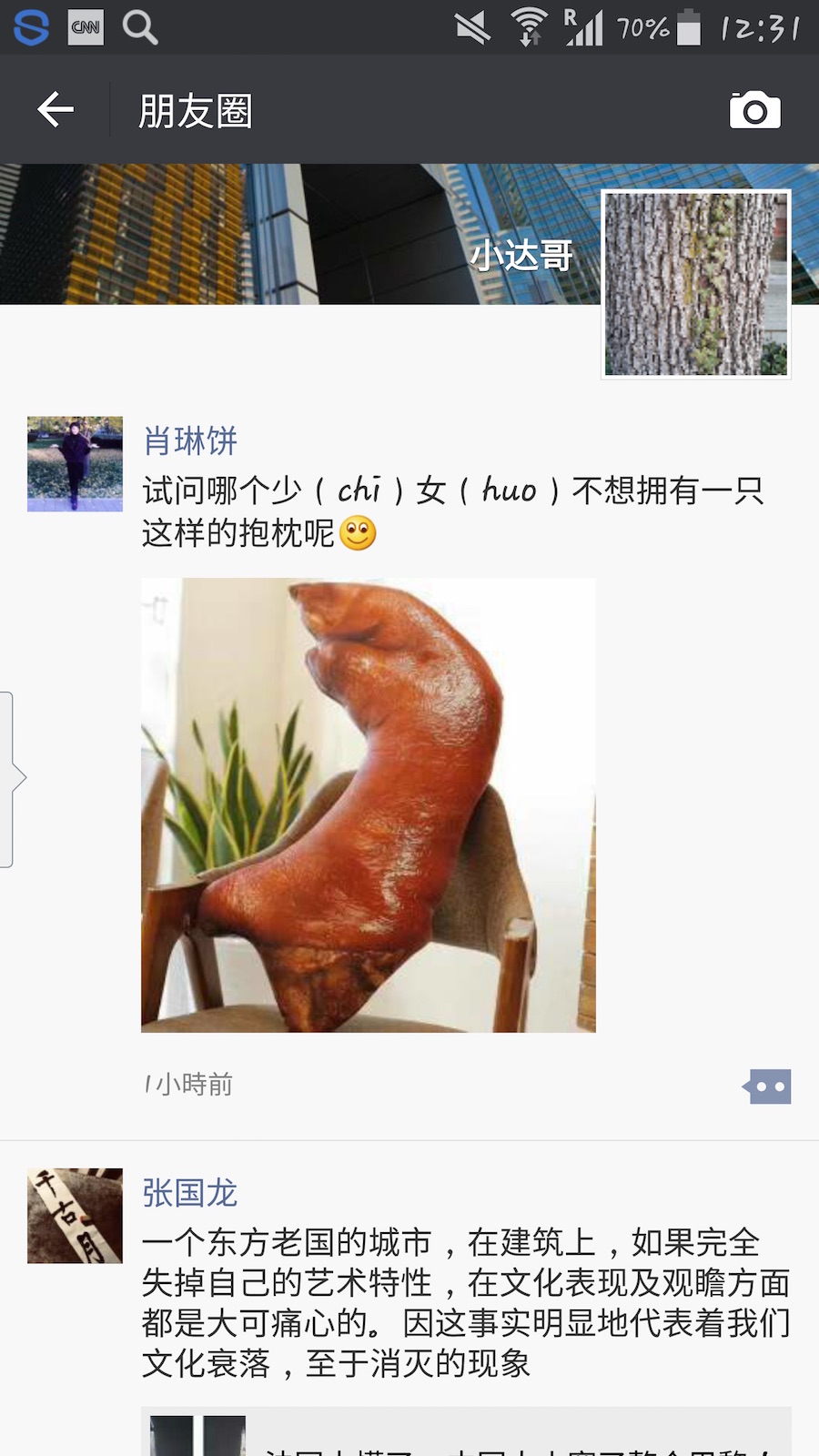 The sentence ending in a smiley face, just above the huge broiled trotter (I think that's what it is) on a chair, reads thus:
Shìwèn nǎge shào(chi)nǚ(huo) bù xiǎng yǒngyǒu yī zhǐ zhèyàng de bàozhěn ne :-)
试问哪个少(chi)女(huo)不想拥有一只这样的抱枕呢:-)
"Let me ask, 'Which foodie girl would not want to have a pillow / bolster like this?'":-)
It recent years, it has become very popular in internet language to combine two ideas into one term by glossing the individual syllables of a word in characters with the alternated syllables of another word in parenthetical pinyin.  Thus, shào(chi)nǚ(huo) 少(chi)女(huo) = shàonǚ chīhuò 少女吃货 ("girl who is a foodie / chowhound")
We have examined this technique of lexical formation in several earlier posts:
Some other posts on related biscriptal usage:
The script she is a-changin.
---