« previous post | next post »
Everybody seems to enjoy sharing dialect maps displaying the boundaries of different American regionalisms. So it was only a matter of time before this enticing form of data visualization got satirized. On Twitter, Josh Cagan takes it in an absurdist direction.
these maps that have been going around showing various regionalisms have been really illuminating, like this one for "pie" pic.twitter.com/ctp5OIv5Vw

— Josh A. Cagan (@joshacagan) July 13, 2017
Some background. As I detailed here back in 2013 ("About those dialect maps making the rounds…"), we had a burst of dialect-mania when Josh Katz, then a PhD student in statistics at North Carolina State University, created heat-map visualizations of regional variants. Katz originally based his maps on data collected in the early aughts as part of the Harvard Dialect Survey, conducted online by Bert Vaux and Scott Golder. Using Vaux and Golder's questionnaire, Katz created his own online survey, ultimately collecting about 350,000 unique responses, and displayed the results using the data analysis software RStudio. (See: "Beyond 'Soda, Pop, or Coke': Regional Dialect Variation in the Continental US.")
Katz's heat maps first went viral in June 2013 when Walt Hickey reproduced them for Business Insider. (The BI article currently registers nearly 43 million views.) Katz went on to create a wildly popular dialect quiz for the New York Times, which turned into an even bigger viral sensation at the end of 2013. After an internship at the Times, Katz joined the paper's analytic journalism team, creating data visualizations for The Upshot. He also turned his heat maps into a book, published last year under the title Speaking American: How Y'all, Youse, and You Guys Talk. (Full disclosure: I appeared with Katz at a book launch event.)
The latest flurry of interest in dialect maps is due to a piece that Katz created for the Reader's Digest site with some of the maps from his book: "Say These 9 Words, and We'll Tell You Where You Grew Up." Those maps have been making the rounds on social media over the past week — sometimes with astonished reactions, such as this one from Elizabeth Minkel.
Never in my life have I been so caught off-guard by a 'regionalisms for certain terms' map. TENNIS SHOES? ALL OF YOU SAY TENNIS SHOES? pic.twitter.com/uXJWZhILed

— Elizabeth Minkel (@elizabethminkel) July 11, 2017
As for Cagan's spoof, he repurposed Katz's map for soda vs. pop vs. coke.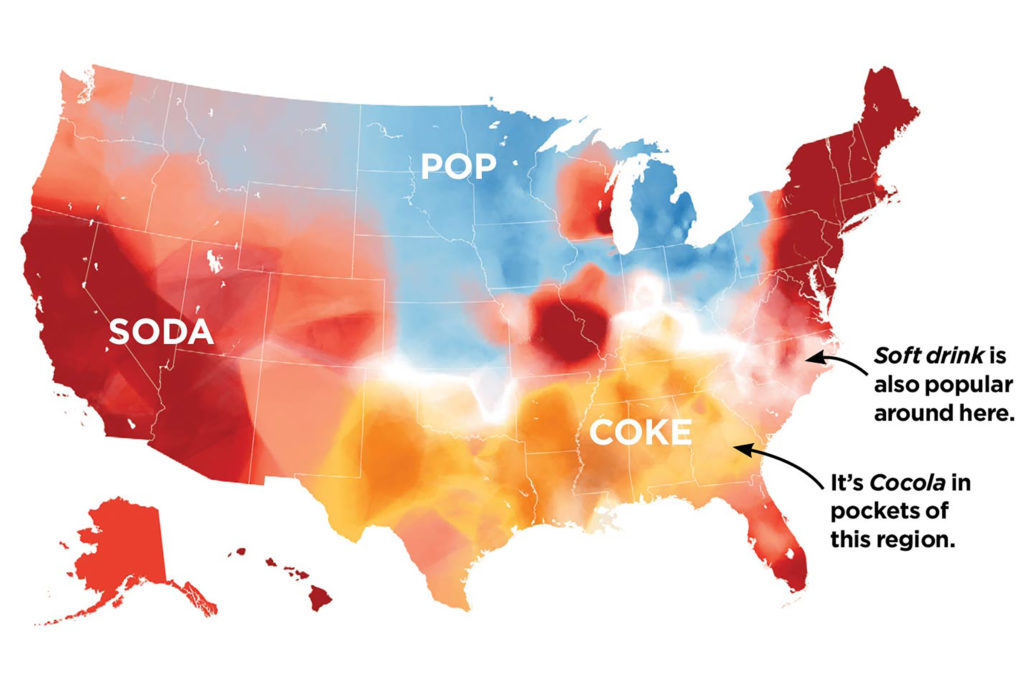 The nonsensical replacements in Cagan's map are reminiscent of a new strain of gibberish that's been popping up online, in which fast food logos get transmogrified.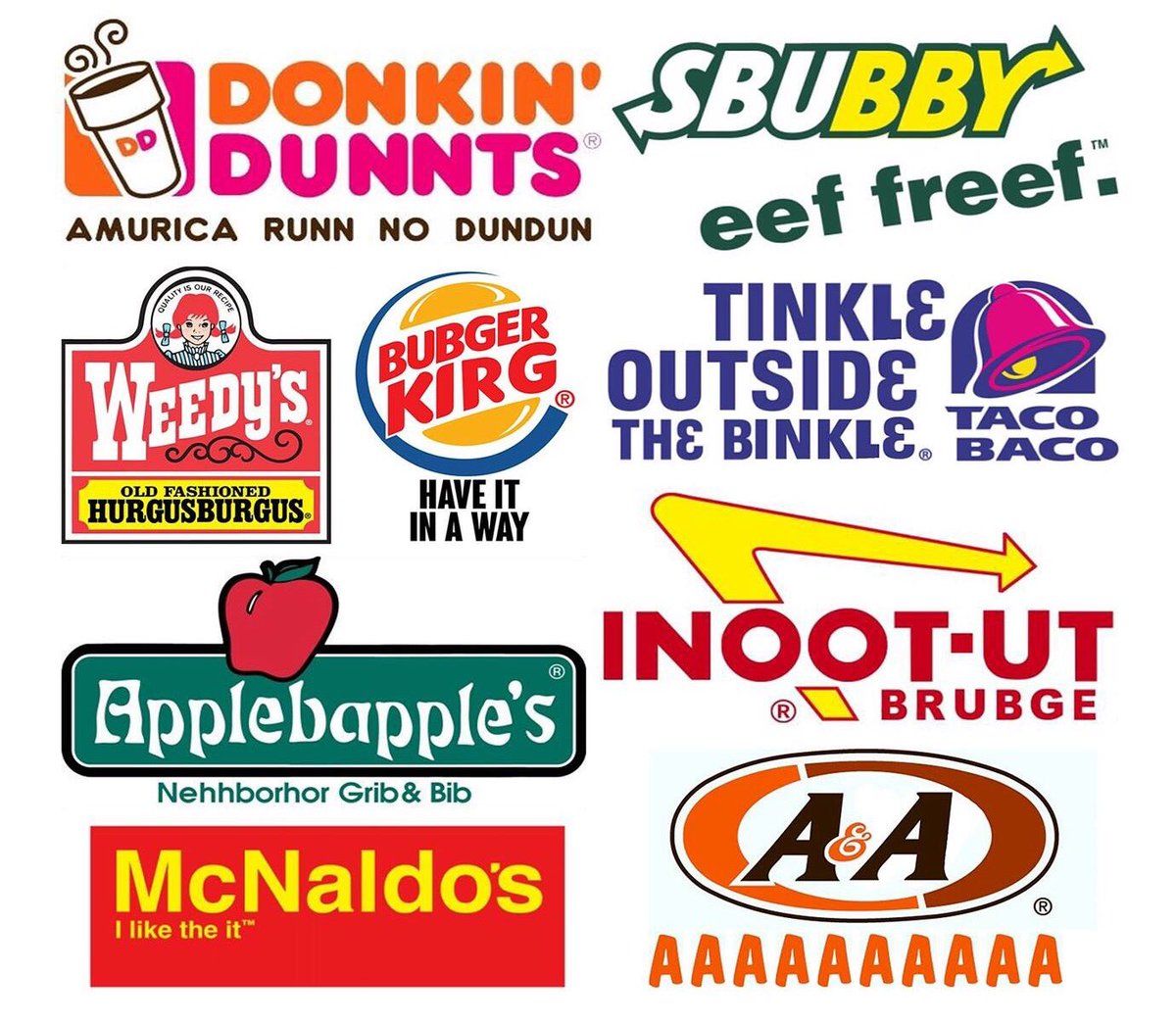 The source of such twisted logos is Reddit, specifically the subreddit /r/sbubby. (See Know Your Meme for more background.) I wonder, can you get arpleparple at Applebapple's?
---