« previous post | next post »
I've spent the past couple of days at the "Belt and Road Forum for Language Resources", organized by the "Beijing Advanced Innovation Center for Language Resources". There are other recently-founded Beijing Advanced Innovation Centers for "Future Education", "Genomics", "Soft Matter Science and Engineering", "Intelligent Robots and Systems", "Big Data and Brain Computing", "Future Visual Entertainment", and no doubt many others.
As for the "Belt and Road Forum" part, this is part of the "Belt and Road Initiative" (discussion e.g. here), which Christine Lagarde said "is about connecting cultures, communities, economies, and people, and about adding new economic flavors by creating infrastructure projects that are based on 21st-century expertise and governance standards". The "Belt" seems to be a set of land-based transportation projects, while the "Road" is the "Maritime Silkroad", all centered on China as illustrated here: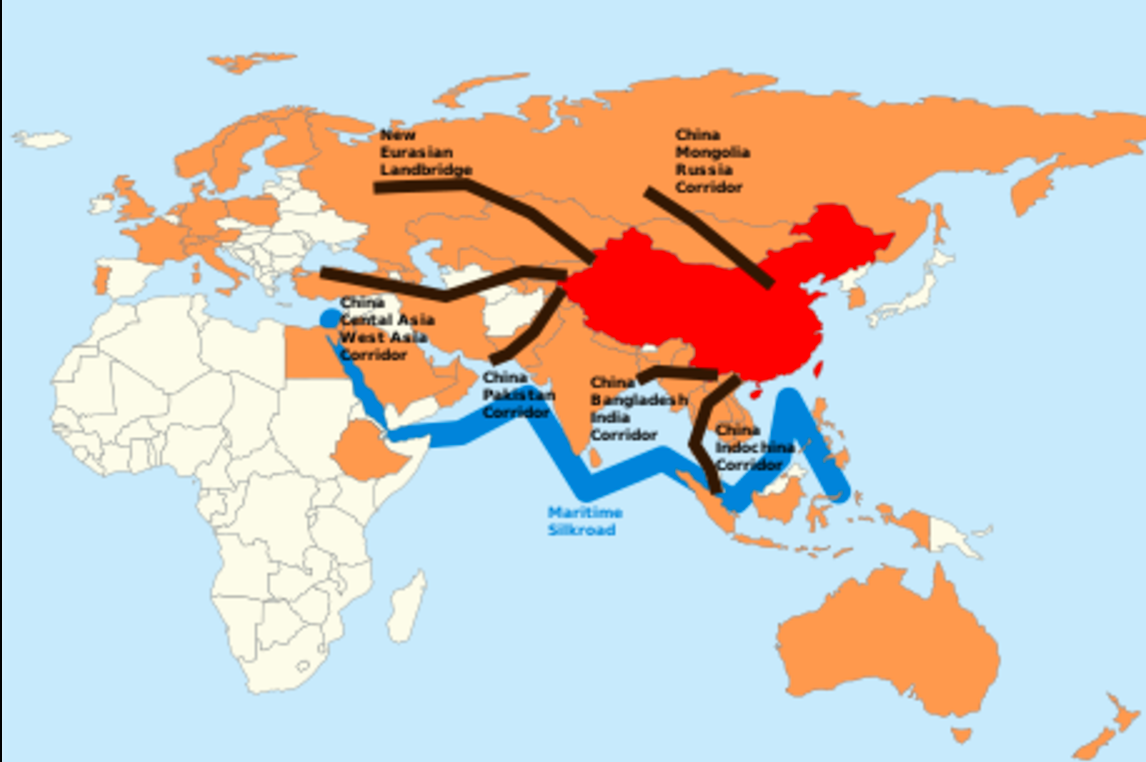 One thing that puzzled me about this workshop was its thematic image of an artistically pixelated globe  centered over the North Atlantic, roughly at the latitude of Philadelphia.
Here's an example from the cover of the Center's brochure: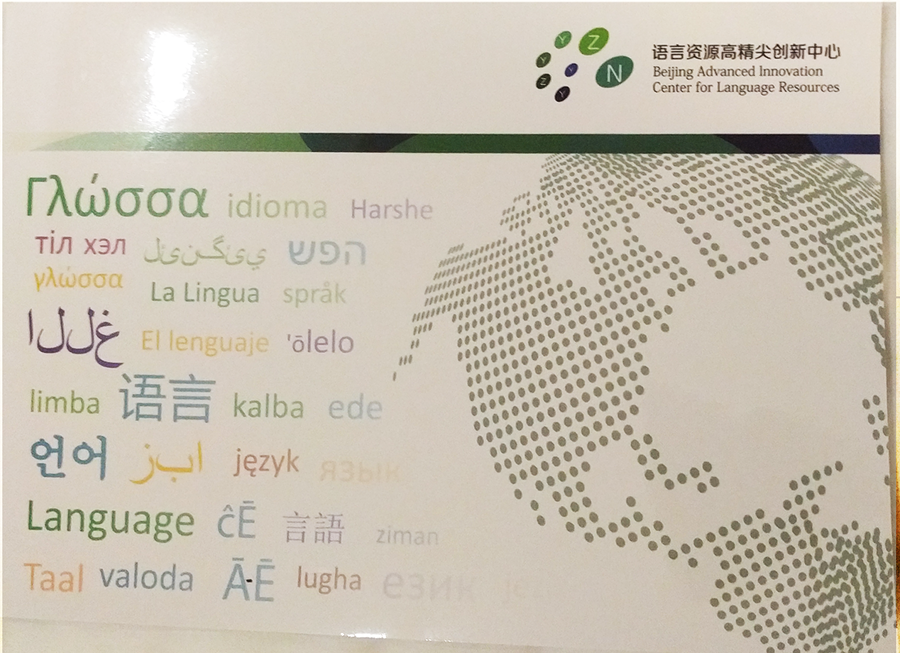 And another from the backdrop on the stage in the auditorium: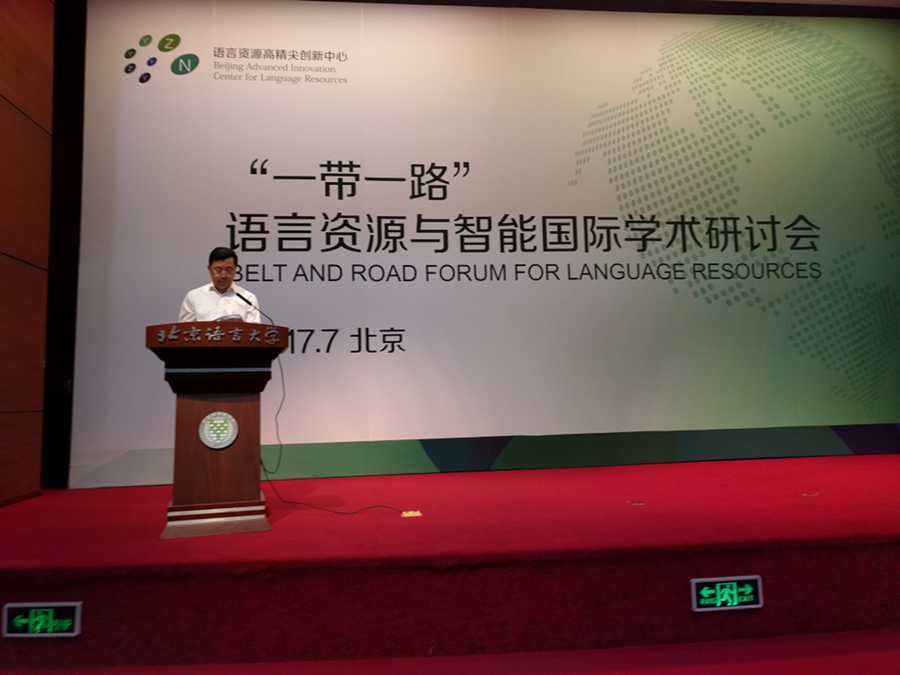 ---