« previous post | next post »
Germán Renedo recently noticed that the government has installed bilingual street signs in the Belgrano neighborhood of Buenos Aires, where Chinatown is located. The signs transcribe the sounds of the Spanish words rather than translate their meanings.

For instance, Arribeños ("those who came from the highlands and live on the coast"):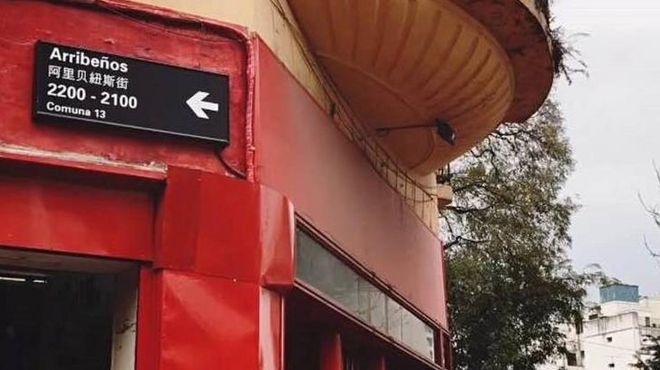 Ālǐbèiniǔsī jiē 阿里贝紐斯街 (jiē 街 means "street")
And here is Juramento ("oath; sacrament; vow"):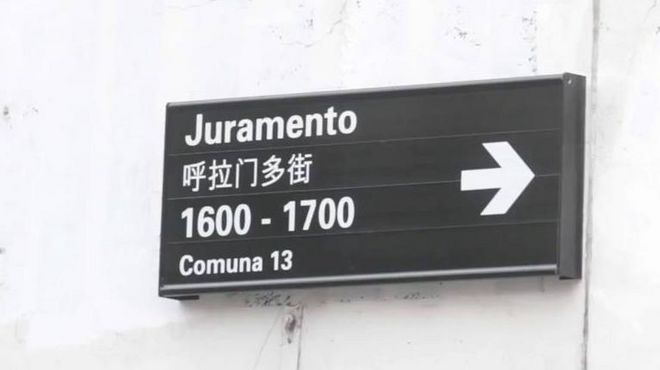 Hūlāménduō jiē 呼拉门多街
I leave it to readers who are fluent in Spanish to determine whether the transcriptions are faithful renderings of the Spanish sounds.
These are the previous (Spanish-only) versions: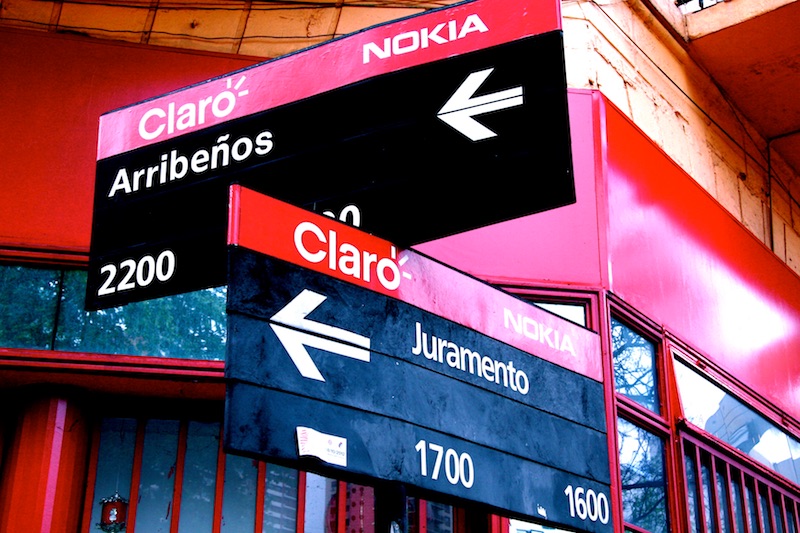 Aside from the accuracy of the transcriptions, I'd also like to ask whether readers think that transcriptions or translations are more useful in such circumstances (I have my own view on this).
---