« previous post | next post »
Richard W sent in this photograph of the packaging for a keyboard / case that he recently bought to go with his iPad: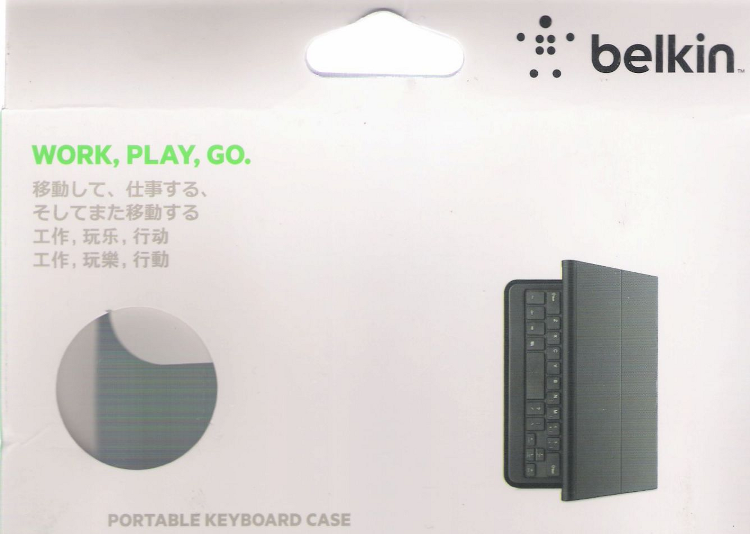 The first two lines are Japanese. They read:
Idō shite, shigoto suru,
soshite mata idō suru
移動して、仕事する、
そしてまた移動する
move, work,
then move again
The first line would end with a period / full stop (。) if this were prose. It's copy, and is probably imitating the rhythm or fluidity of spoken Japanese.
The last two lines are Chinese, respectively simplified and traditional characters:
Gōngzuò, wánlè, xíngdòng
工作,玩乐,行动
工作,玩樂,行動
work, play, action
No comment necessary.
[Thanks to Nathan Hopson and Hiroko Sherry]
---