« previous post | next post »
Bruce Rusk shared with me this photograph from a store in Vancouver's Chinatown: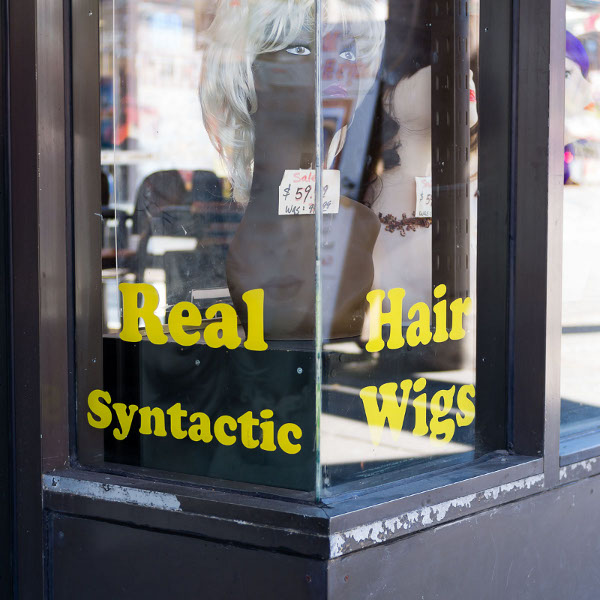 Although the lettering in the window is from Chinatown, it is Chinglish without Chinese.
"Syntactic Wigs" is such a bizarre locution that I thought this might be a one-off, but when I googled on it I found that the same malapropism has occurred repeatedly in a variety of contexts.
As I was thinking what a "syntactic wig" might be, I wondered why "syncretic wigs" — so far as I can tell — has never been recorded on the internet. Why this partiality for "syntactic wigs" over "syncretic wigs"? In a way, though, I'm glad that it was "syntactic wigs" rather than "syncretic wigs", because if it had been the latter, I probably never would have written about it on Language Log. "Syntactic wigs" is just so perfect for Language Log.
Ahh! The strangeness of language lapses!
[Update:  I just realized that "syntactic" sounds much closer to "synthetic" than "syncretic" does.]
---