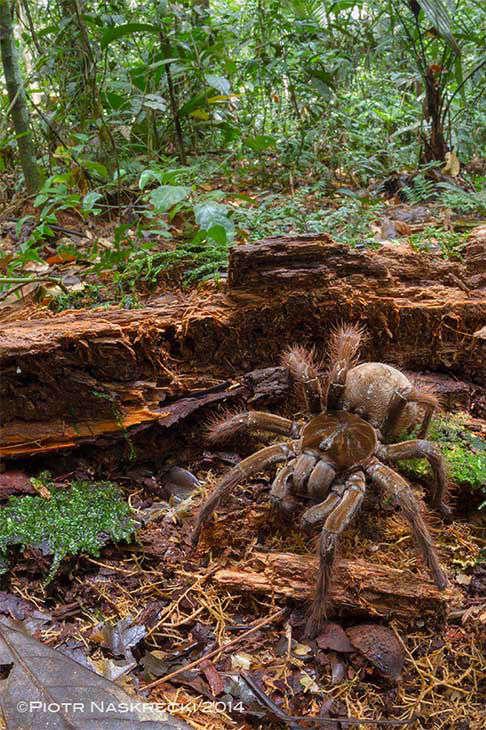 "Scientist discovers puppy-sized spider in rain forest", ABC 11 Eyewitness News 10/20/2014:
For all readers with arachnophobia, take a moment to collect yourself before proceeding further, because this spider will haunt your dreams.
Harvard Etymologist Piotr Naskrecki recently posted on his blog about an encounter in Guyana's rainforest with a South American Goliath birdeater, a spider so large it's the size of a small dog or puppy. According to Naskreski, "Their leg span approaches 30 cm (nearly a foot) and they weigh up to 170 g."