« previous post | next post »
Sent in by Molshri Ezekiel via David Donnell: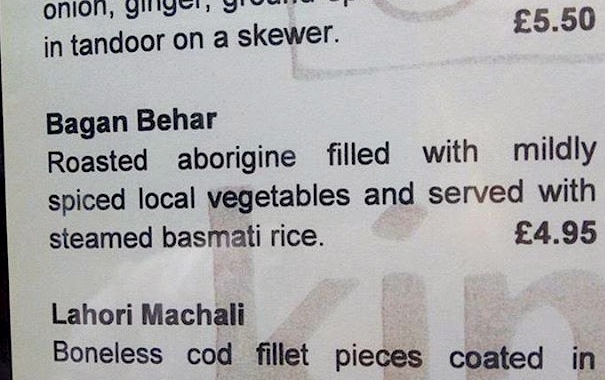 This is presumably not a translation error (except insofar as a language barrier may have impeded proofreading) but an autocorrect error for "aubergine" — which is a vegetable that Americans call "eggplant", and what "bagan" means in Hindi.
Someone will probably be able to figure out what the input was, and which release of which word processing program was responsible for the error.
Here's a similar menu item in Goa.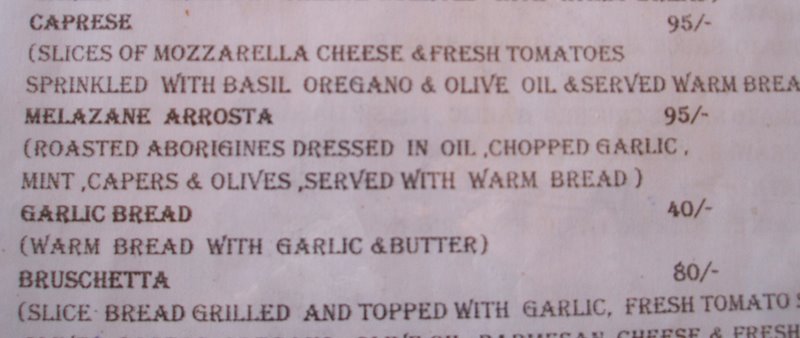 And the substitution was previously covered at length by Arnold Zwicky ("aborigine / aubergine",12/2/2008), who points out that
The variant aborigine 'eggplant' is widespread in food writing (especially in menu items and recipes).
Arnold argues that it's usually a genuine confusion, not just an uncaught cupertino, but I'm not entirely convinced.
---