« previous post | next post »
What the hell kind of language has a one-syllable difference between "Gracious welcome to our honored guests" and "Your king ingests every possible secretion from all the mammals of our world"?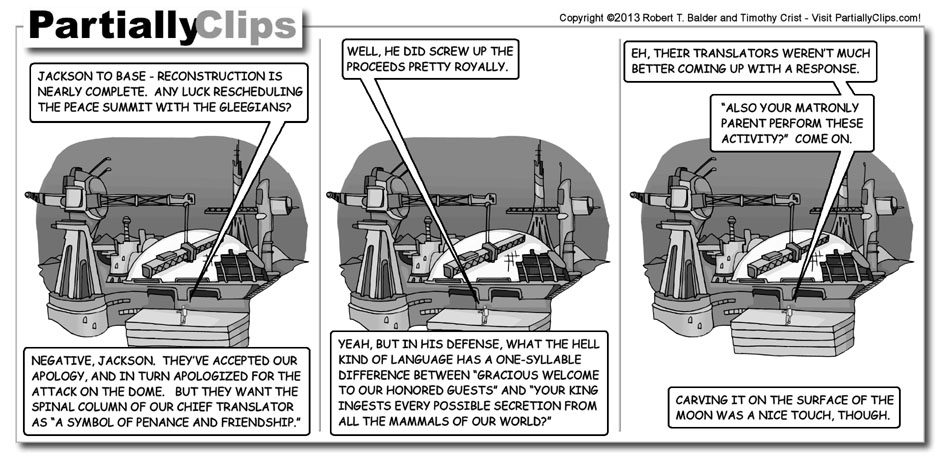 Seldom in the history of intergalactic travel have there been worse translation screw-ups. But I've been thinking…
People who live in glass houses shouldn't throw stones. Is our nose clean? Are distinct meanings in our Earth languages always correlated with readily perceptible phonetic realizations?
What's the worst and most embarrassing one-syllable difference between any two utterances in one language on our own planet? It's a question that almost tempts me to leave an open space below for readers to make suggestions. Perhaps I will. Or will I? I don't know… Aww, what the heck.
---