« previous post | next post »
From the movie "Jak rozpętałem drugą wojnę światową" (How I Unleashed World War II):
The initial Q&A:

Q: Name und Vorname?
A: Grzegorz Brzęczyszczykiewicz.
Waveform, spectrogram, F0 track: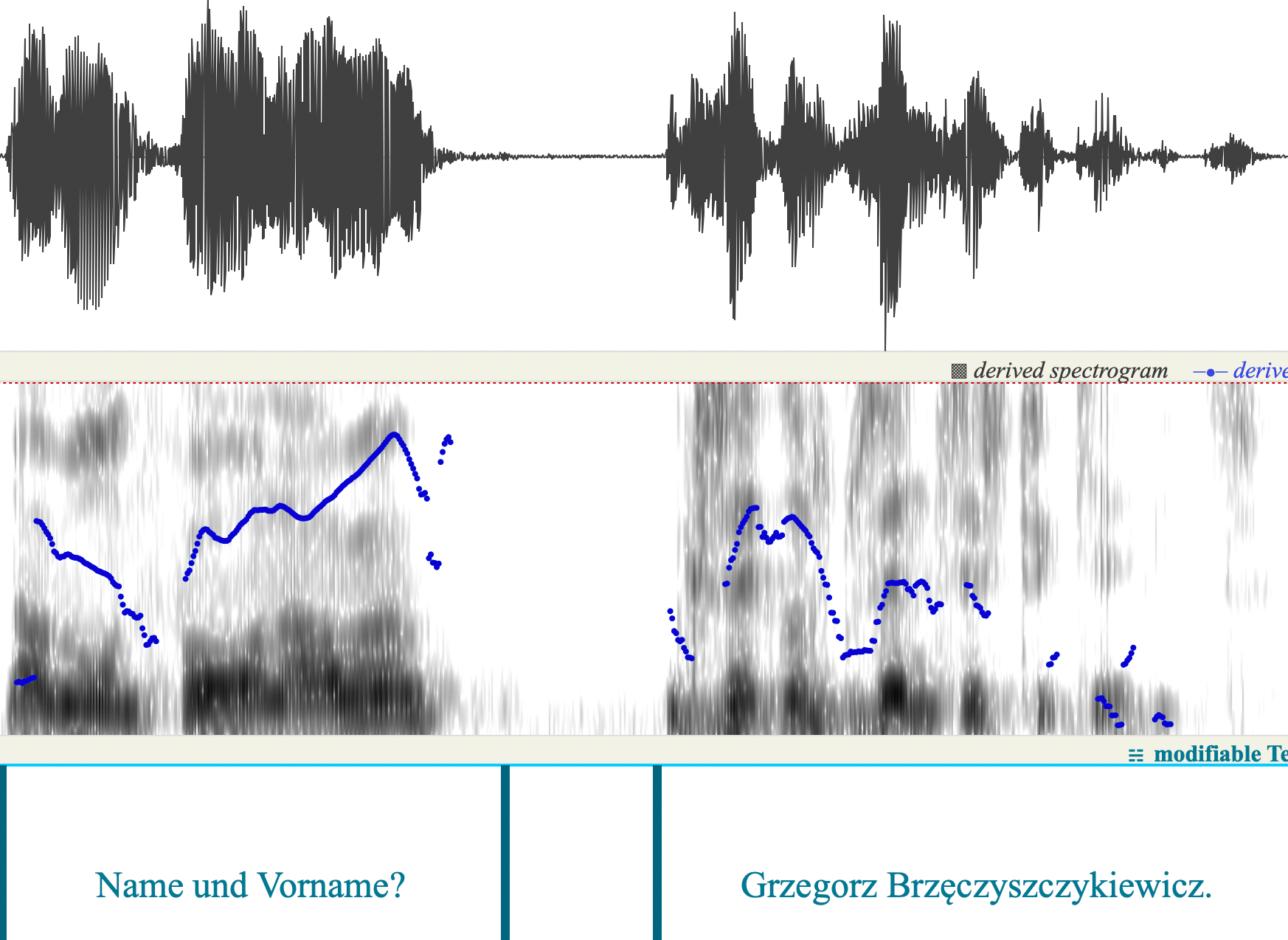 Just the answer:
"Birthplace" Q&A, at the end of the scene:
Q: Geboren?
A: Chrząszczyżewoszyce, powiat Łękołody.
From the English Wikipedia entry:
In a particularly famous scene, Dolas is questioned by a German-speaking Gestapo officer in Austria and answers that his name is "Grzegorz Brzęczyszczykiewicz"; the officer gets increasingly frustrated trying to write the fictitious Polish name.
…linking to "The 9 Most Unpronounceable Words in Polish".
The full movie (all 3:39:14 of it) seems to be here.
Update — I agree with Jarek Weckwerth that the difficulty is mainly a matter of orthography. But the actor's pronunciation of the (fictitious) first and last name is also not easy for non-Polish speakers to hear, remember, and imitate.
---