« previous post | next post »
From Simon Cartoon:
Here's something I just saw at a local bakery in Berkeley, CA.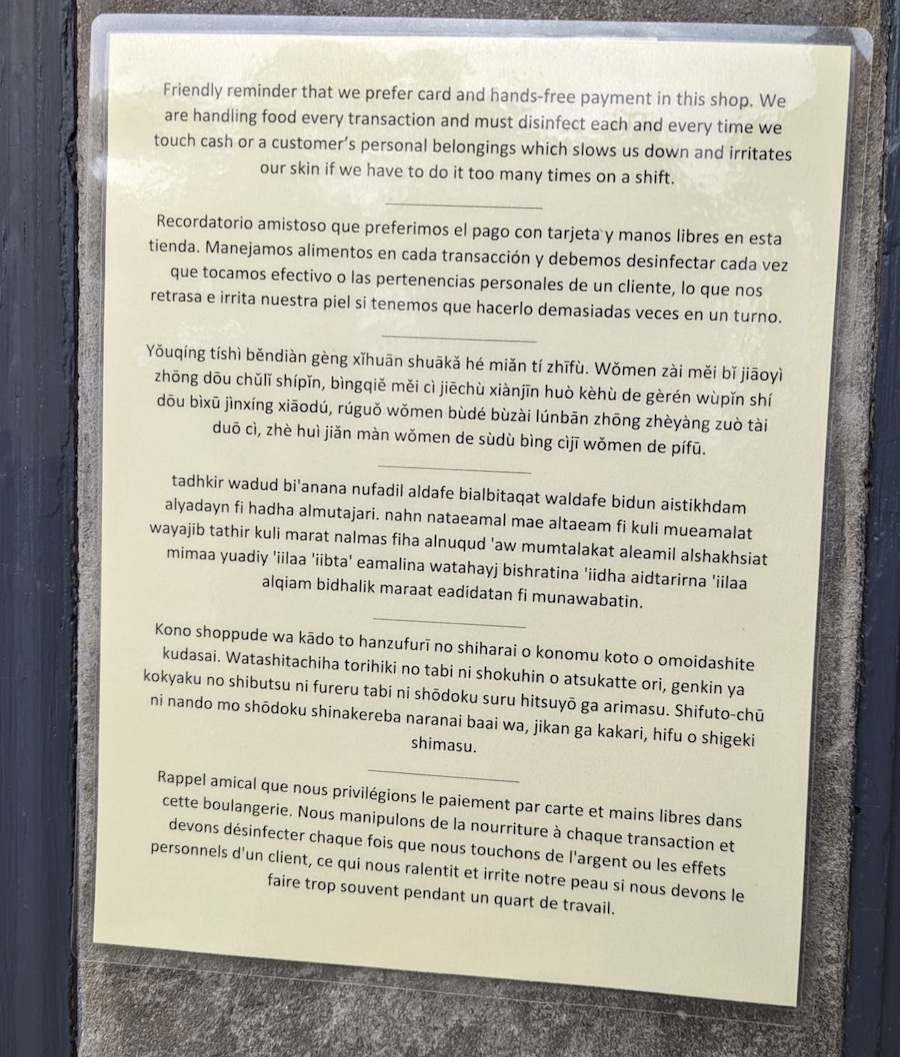 Simon explains:
We have English, Spanish, and then French in the last position, no issues there.
3rd position is Mandarin Chinese via pinyin: Who is this for? What is the population of people uncomfortable reading in English, but comfortable reading in pinyin? And wouldn't this exclude non-Mandarin speakers + Taiwanese (as characters wouldn't?) Also, some apparent errors….shouldn't 免提 be together, rather than mian3 ti2 as separate words?
4th position is transliterated Arabic. An arabic speaking friend (from Bahrain) told me that it is 'almost unreadable'. Again, who is this for?
Finally, transliterated Japanese in 5th position. Again, to what audience is this directed?
Is the path to hell paved with well-intentioned transliterations?
Simon poses lots of tough questions.  Who can give thoughtful answers to a few of them?
Selected readings
---