« previous post | next post »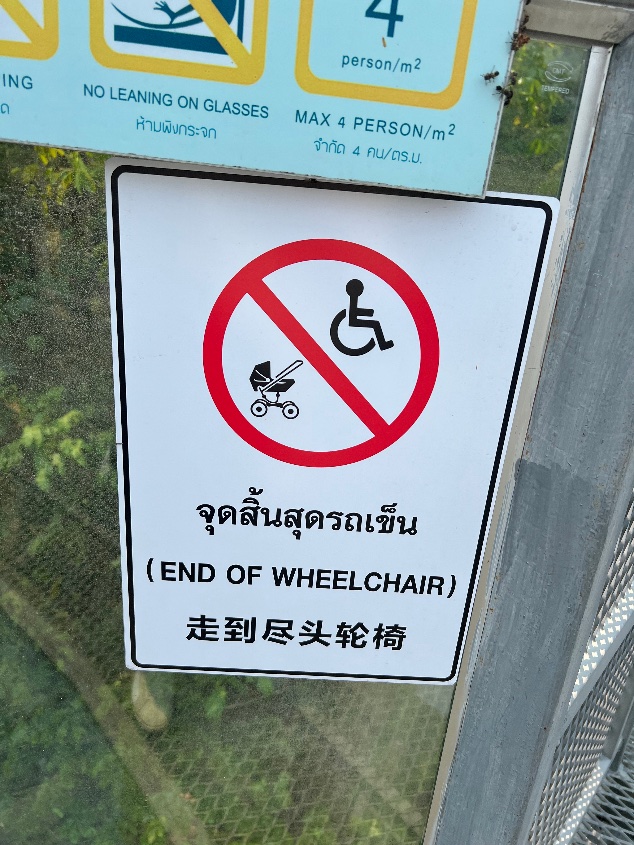 Chiang mai, Thailand. On a trail in a botanical garden.
The Thai on the sign says:
tɕut sin sut rot kʰen
จุดสิ้นสุดรถเข็น
"end of wheelchair [pathway]"
The "pathway" is omitted in the Thai sign, so the English version is the literal translation of the sign.
More grammatically, the Chinese would say:
lúnyǐ dàolù de jìntóu
轮椅道路的尽头
"end of the wheelchair pathway"
or, more naturally:
lúnyǐ jìnzhǐ qián xíng
轮椅禁止前行
"wheelchairs are prohibited from proceeding forward"
Detailed explication of the Thai text from Bob Bauer: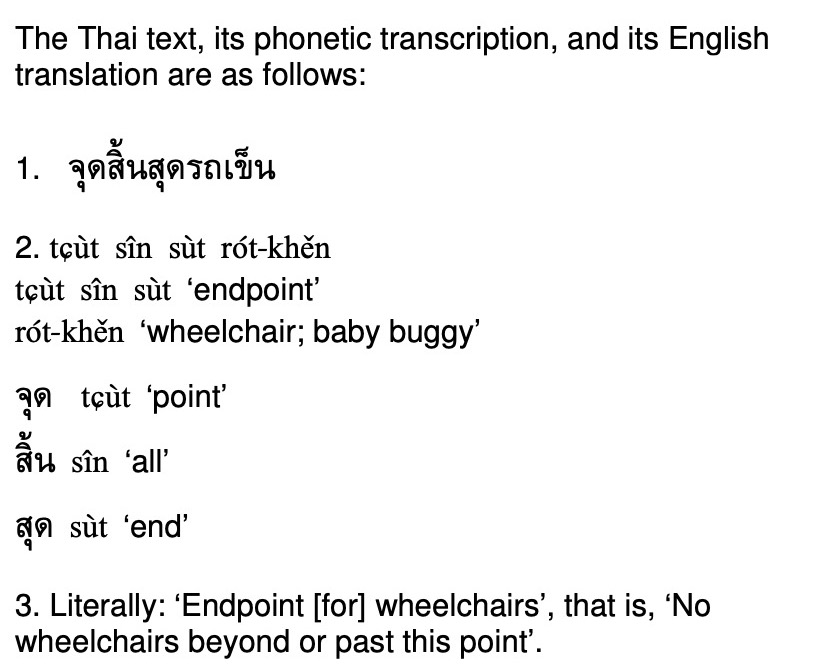 Selected readings
[Thanks to Zihan Guo and Pattira Thaithosaeng]
---