« previous post | next post »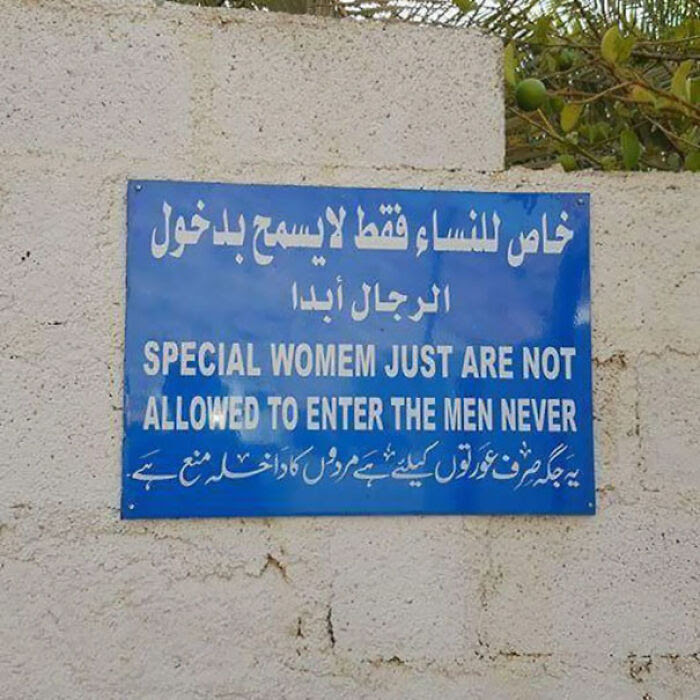 The English is a mess, but the Arabic (top) and Urdu (bottom) make sense:
Arabic:
Khaas lanisa faqt la yasmah bad badqwal al rijal abda.
Alternative transliteration:
Khass lil-nisa' faqat la-yasmah bi-dukhul al-rijal abadan.
"Special for women only. Not allowed to enter for men." ( or men can never enter)
Alternative translation:
"Private, for Women Only: Entry by Men is Never Permitted."
Urdu:
Yeh haha silat auwraton key lieyeh hai. Mardi ko dakhtan manah hai.
"This space is only for women. It is forbidden for men to enter."
You can guess why:  see here and here for a sample of reasons why.
Selected readings
[Thanks to Daud Ali, Heather Sharkey, and John Mullan]
---