« previous post | next post »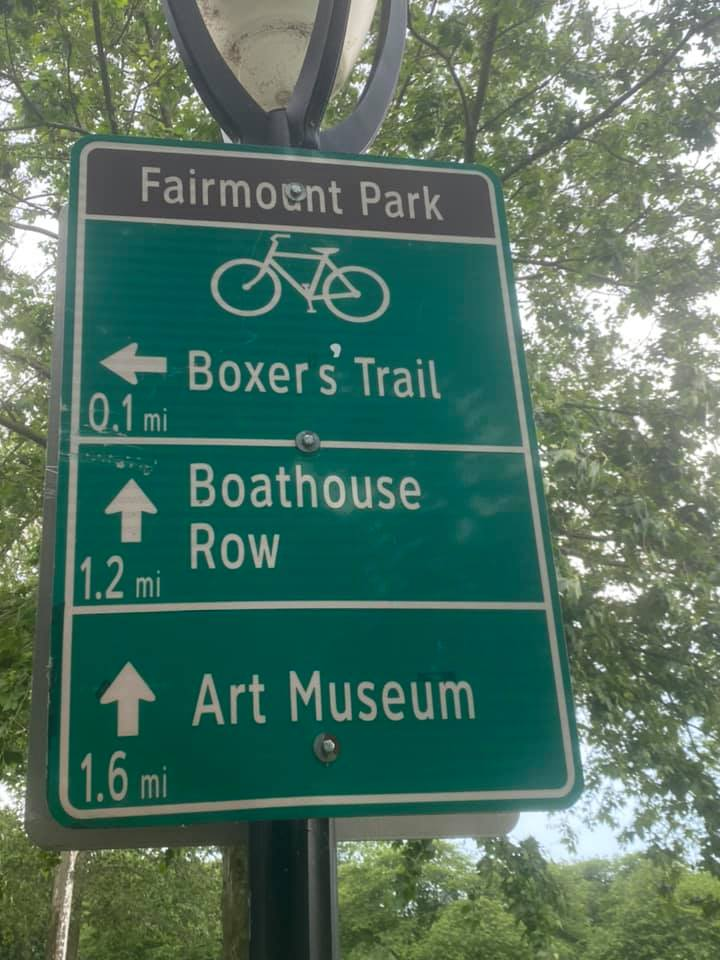 From a Reliable Source:
I thought you might enjoy this as yet officially unreported dispute about a sign being posted in Phil.  The sign originally said, "Boxer's Trail," because Joe Frazier famously ran along it to train, and later Ali ran on it once to psyche out Joe (Ali worked out in Overbrook, apparently).  Someone or other complained that more than one boxer had used the trail, and so they had to move the apostrophe.  Meanwhile, people are arguing about whether the trail should be dedicated to Frazier, or to all boxers. And then someone of course had to throw in a question about whether any of the boxers had boxers (dogs) and if then it should say boxers' boxers trail or boxer's boxers trail, and so on.
Here's the map location, if you're in the area and want to check it out: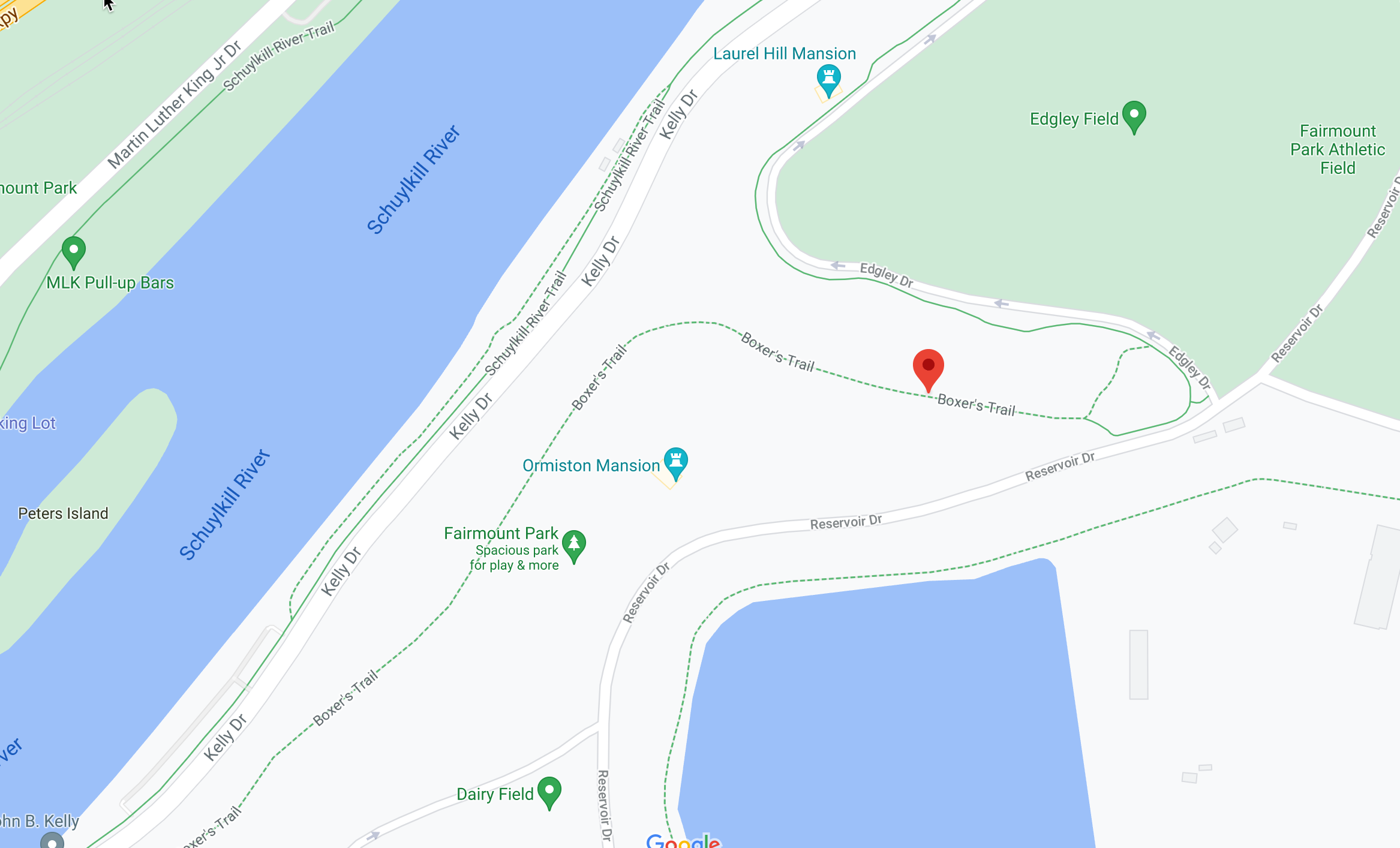 This reminds me of the antics of the Typo Eradication Advancement League ("TEAL"), except that the trail-sign discussion is really more about meaning than about orthography.
According to a 2008 Guardian story:
For centuries, travellers have crossed America to explore it, conquer it, settle it, exploit it and study it. Now, a small but righteous crew are traversing America in order to edit it. Jeff Deck, and his friends at the Typo Eradication Advancement League (Teal), are spending three months driving from San Francisco, California, to Somerville, Massachusetts, on a mission to correct every misspelled, poorly punctuated, sloppily phrased item of signage they encounter en route. Equipped with marker pens, stickers and white-out, they are seeking to scourge America's landscape of floating apostrophes, logic-defying syntax and other manifestations of laziness and/or illiteracy.
For more background, see "Angry linguistic mobs with torches", 4/16/2008, which includes some lovely anecdotes.  And for TEAL's eventual comeuppance, see "'Grammar vigilantes' brought to justice", 8/22/2008 — their crime was precisely to deface a sign by moving an apostrophe:

Some other apostrophical posts:
"A soul candidly acknowleging it's fault", 6/9/2004
"Apostrophe catastrophe", 1/31/2009
"Apostropocalypse Now", 1/15/2012
"Apostropocalypse again", 12/1/2019
---