« previous post | next post »
Today Dinosaur Comics: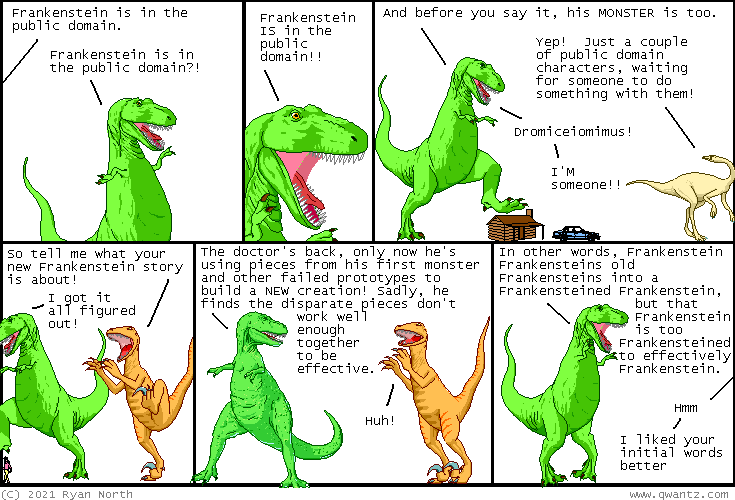 Mouseover title: "in the sequel the frankensteined frankenstein frankensteins dr. frankenstein into frankensteins".
The Archive comment: "hmm on second thought maybe copyright should be extended indefinitely after all".
This case is different from buffalo and shit because Frankenstein is neither game animal (or other noun with an unmarked plural) nor a mass noun, and so it's not possible to get a SUBJECT VERB version without adding inflectional -s to one word or the other.
Meanwhile, nothing about the copyright status of Frankenstein and his monster, as far as I know, either with respect to Mary Shelley's version (long out of copyright) or the Universal Pictures version (still protected).
---