« previous post | next post »
Final panel of this New York Times article:  "What You Can No Longer Say in Hong Kong" (9/4/20), by Jin Wu and Elaine Yu: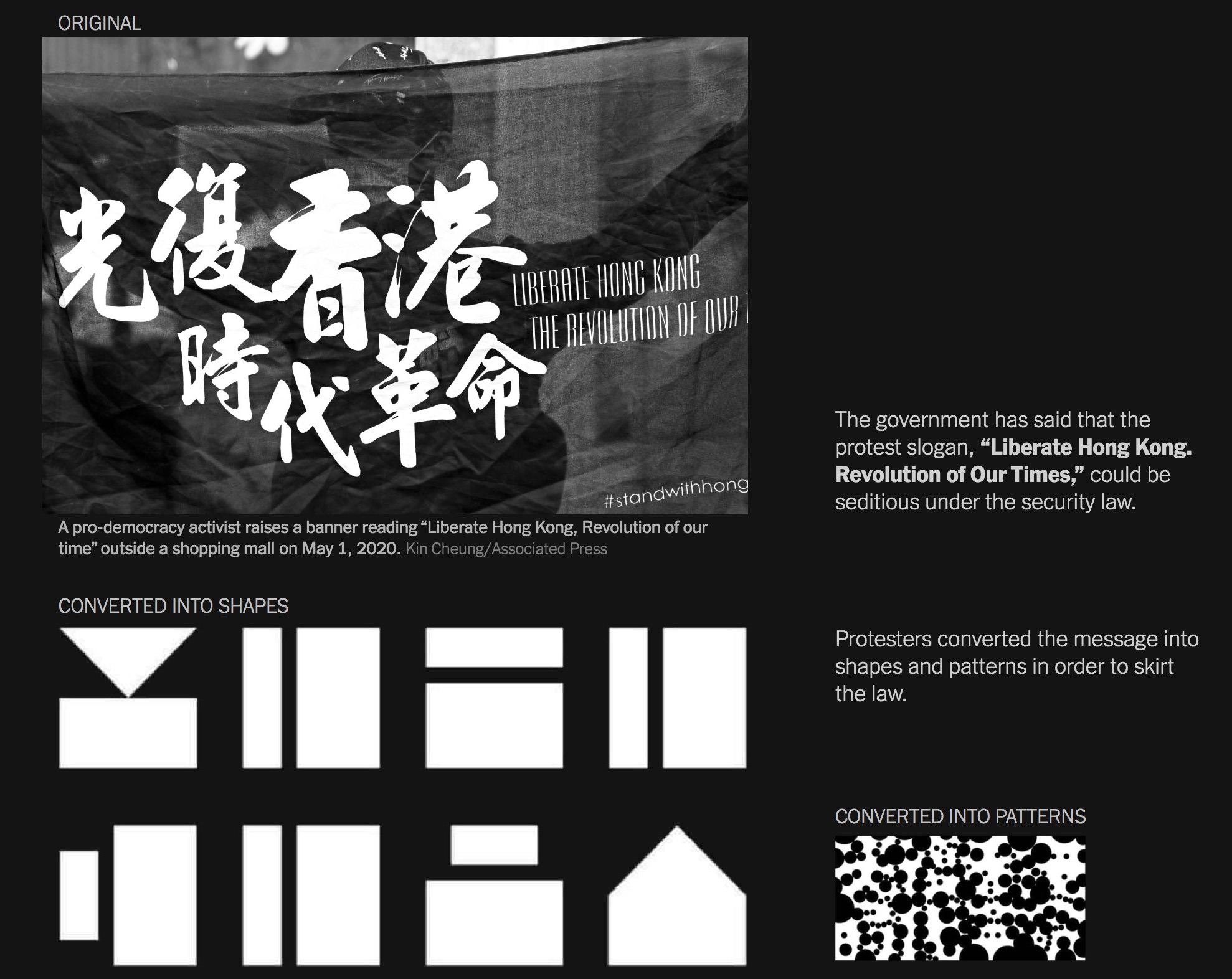 The Chinese characters at the top left constitute the protest slogan that we have been following for the last year and more:
guāngfù Xiānggǎng
shídài gémìng
gwong1fuk6 Hoeng1gong2
si4doi6 gaak3ming6
光復香港
時代革命
Liberate Hong Kong,
The revolution of our times
Chinese Wikipedia
English Wikipedia
As the CCP authorities continued to clamp down on dissent in Hong Kong, they increasingly censored open expression of this slogan and arrested those who proclaimed it.  To circumvent censorship and arrest, Hong Kong dissidents resorted to various kinds of graphic deformation of the slogan, a process that is reflected in the above panel and that we have documented on Language Log (see the "Selected readings" below).
When such deformation is carried to the extreme, here's what you are left with: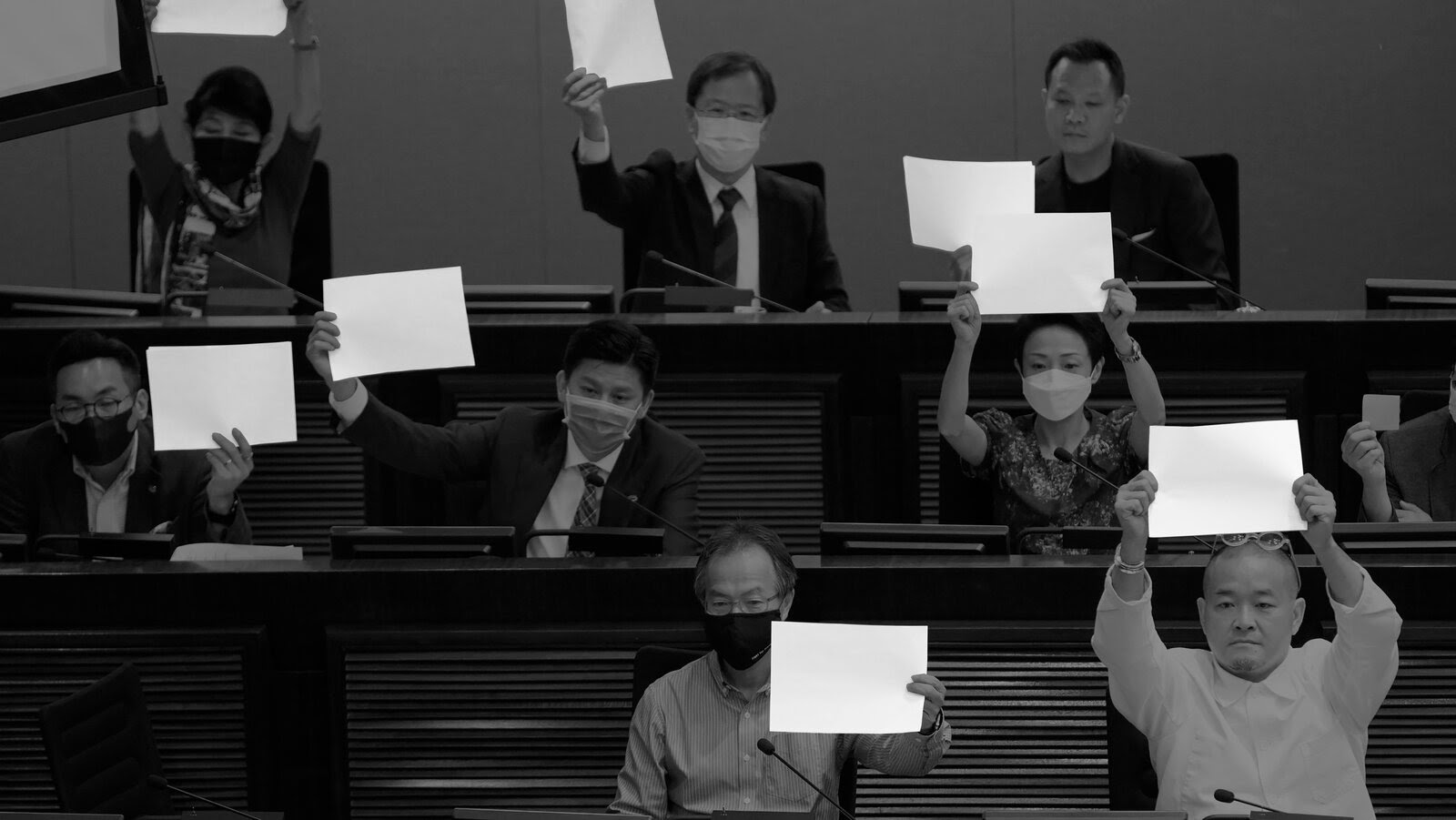 Pro-democracy lawmakers in July held up blank placards in Hong Kong's legislature to protest restrictions on speech.Vincent Yu/Associated Press
This is the first panel in the NYT article cited at the beginning of this post.
Last two paragraphs of the article by Jin Wu and Elaine Yu:
But there are concerns that even such workarounds may be deemed illegal.
"The police were giving warnings to young protesters holding blank signs," said Claudia Mo, a pro-democracy lawmaker. "They are trying to say: 'If we say you're expressing a criminal opinion, then that's it, because we are the law.'"
Even if you say nothing — i.e., if your deformation has devolved into nothingness / emptiness — the government may hold that that is an expression of criminal opinion.
The distinction between freedom of speech and its absence is stark.  How do we measure it?  How do we experience it?  How do we express it?  One moment we may have freedom of speech; the next moment it may disappear entirely.
That is what has happened recently in Hong Kong when the dark curtain of the National Security Law descended upon the former British colony and dependent territory (1841-1997).
Selected readings

[h.t. John Rohsenow; thanks to Ben Zimmer]
---