« previous post | next post »
Here's what it looks like (click to embiggen for necessary detail):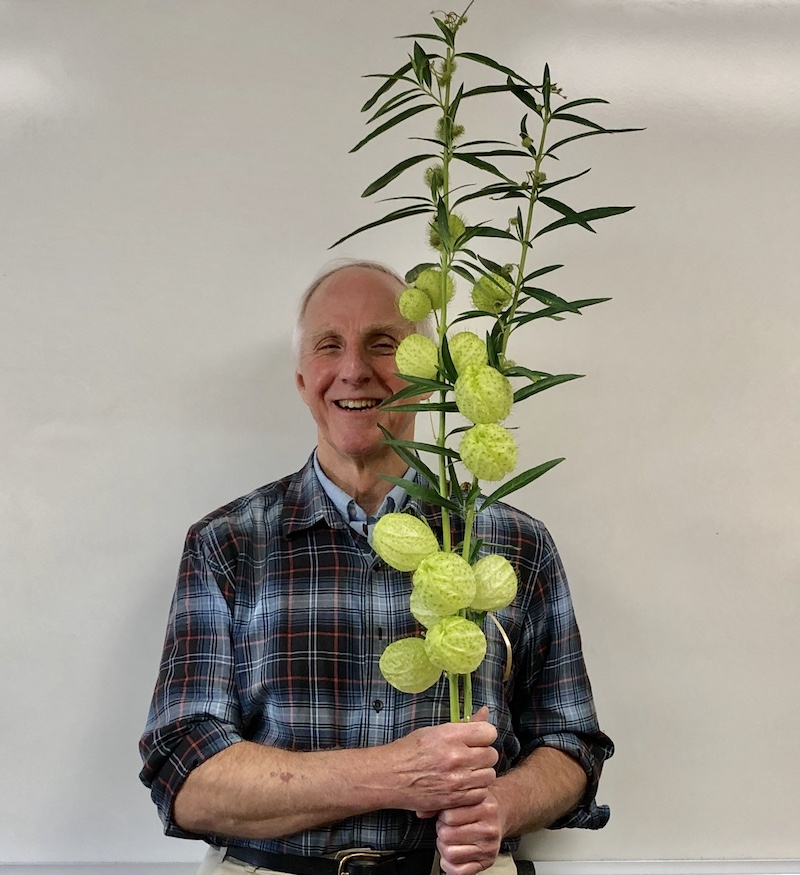 Photograph by Yixue Yang, who gave it the name "spiked lantern".
Quiz:  before going to the next page, please give it whatever name you think is most appropriate, based on its shape or whatever other attributes you can glean from the photograph.
This is a plant with many names, so don't feel shy about giving it one of your own.  We'll talk about that more below.
As for the Linnaean designation, the genus name comes from the Greek words gomphos meaning "bolt" or "nail" and karpos meaning "fruit".  The specific epithet from Greek means "bladder" (physo) and "fruit" (karpos).  Source.
Gomphocarpus physocarpus, commonly known as hairy balls, balloonplant, balloon cotton-bush, bishop's balls, nailhead, or swan plant, is a species of milkweed. The plant is native to southeast Africa, but it has been widely naturalized. It is often used as an ornamental plant. The name "hairy balls" is an allusion to the swelling testicle-like follicles which are full of seeds.
(Source)
A few other names:
… balloon milkweed, … elephant balls, … monkey balls, … and many others.
(Source)
The horticulturalist who grew this plant and sold it to me said that a friend of hers — in what is apparently an in-joke — affectionately called it "Harry balls", though I couldn't tell the difference from "hairy balls" when spoken.
So what did you call it?
---