« previous post | next post »
According to David Freedlander, "Anger Over Fiscal-Cliff Deal Fires Up Tea Party", The Daily Beast 1/3/2012:
[A]fter 85 House Republicans joined Boehner in raising taxes without spending reductions during the end game of Monday night's fiscal-cliff negotiations, Tea Party leaders and conservative activists from around the country are dusting off their tri-corner hats and "Don't Tread On Me" signs, and now say that their members are as energized as they have ever been since the first Tax Day protests in 2009. And the Republican Party, they add, had better beware.
"We now have 85 members of the House who have shunned their noses at us," said Dustin Stockton, a Texas- and Nevada-based operative and the chief strategist of The Tea Party.net. [emphasis added]
This is clearly a malapropism for "thumbed their noses at us". But we're left with the usual problem of attributional abduction: Was it Dustin Stockton who has a little glitch in his lexicon, or David Freelander, or some anonymous transcriber?
There are no instances of "shunned" on http://www.theteaparty.net, FWIW.
There are a few earlier examples on the web, for instance in this cat-food review:
Whiskas Temptations are a special treat for cats. I got them as a free sample, thinking my cats wouldn't like them because they are picky. Also because we have tried other treats and they shunned their noses up at them. But when I opened them up, both my cats Iris, a 22 year old and Daisy a 2 year old ate these up!
Or this restaurant review (also featuring cats):
They gave me free ice cream as a first time customer but that chicken was so bad my cats even shunned their noses at it so I can't give more than one star sorry !!! ]=
Or in this tale of legal woes:
At that point, the law firm for Pardue and Atkins withdrew or quit.  Multiple requests were made to the Court to set the case for trial.  All of the discovery had taken place.  The case only needed a trial.  But the court – Judge Quisenberry- refused.   Even when there was no law firm or attorney of record, the Judge refused to grant a trial date, even though the lawyers for Pardue and Atkins had just wasted eight months and shunned their noses at the duty to answer a lawsuit.
Or in these slides on "Jacksonian Democracy":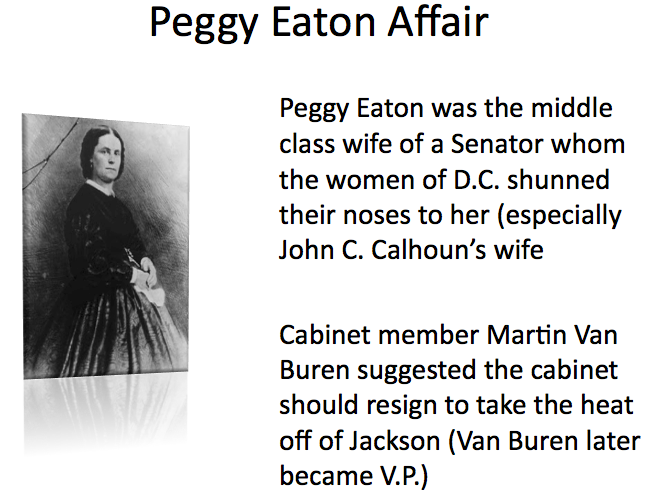 Some other relevant examples from the web:
We offered an enormous amount of money, but he shunned his nose at it.
Bill Reeves for years now has totally ignored, if not shunned his nose, at a large number of fishermen in this state and decided to rule by iron thumb and not listen to what the people paying his salary want.
I'm interested in giving it a try but my wife has already shunned her nose up at the idea.
I was young and ignorant and full of visions of Picard and Sisko. So I shunned my nose at all other TV sci-fi.
Note that the meaning has shifted as well as the sound. Presumably people who have (mis-)learned the idiom  heard "thumb one's nose" as "shun one's nose", and then adjusted the meaning to include a blend of influences from shun and from turn up one's nose. Given this effect on the meaning, maybe I should change my mind and classify this as an eggcorn rather than as a malapropism.
We shouldn't make fun of people who make mistakes like this — most of us have at least a few such gems somewhere in our mental lexicon. And given that we all need to learn tens of thousands of words and tens of thousands of idiomatic phrases, it's a miracle that we don't have more.
[Hat tip to Keith Ellis]
---