« previous post | next post »
[This is a guest post by Brendan O'Kane]
Like pretty much everyone else I know, I've been following the news out of Hong Kong with a mixture of hope and admiration and absolute dread. I was looking at reports from yesterday's rally in support of the police when something caught my eye: the sign text in this image: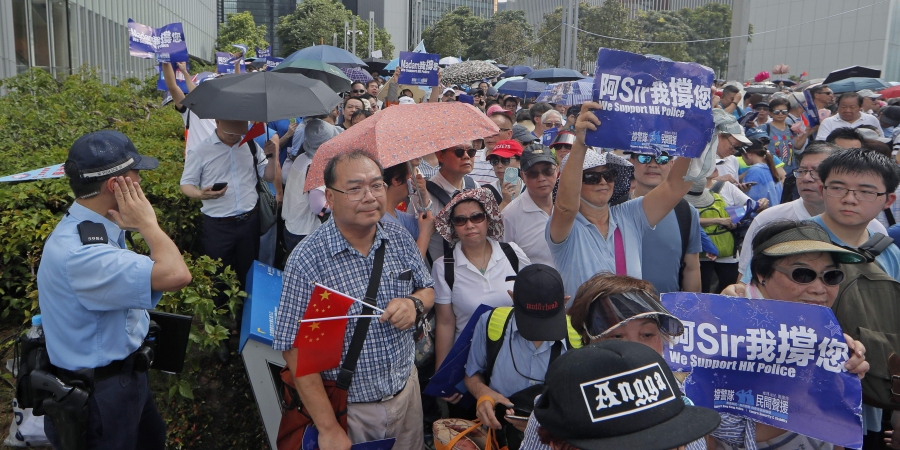 (Source)
"阿Sir (Ā Sir)", of course, is standard usage, amply attested across decades of Hong Kong police dramas. It's the rest of the sentence that stands out: they may have bothered to use full-form characters for it, but 我撐您 (Wǒ chēng nín) ("I support you") is Mandarin, and the use of honorific 您 (nín) ("you") in particular is a dead giveaway.
The sheer obviousness of this is what I find really startling: if even I can tell that there's something off about the Cantonese, then they really weren't trying. Or perhaps they were deliberately using such an obvious Mandarin-ism to send a message. Or maybe, as one Cantonese-speaking correspondent suggested, it's just an artifact of the same linguistic snobbery that forces all "formal" written usage in the direction of Mandarin. Whatever the case may be, this is an interesting aspect of language usage in the Hong Kong protests (and counterprotests).
---