« previous post | next post »
From Yixue Yang: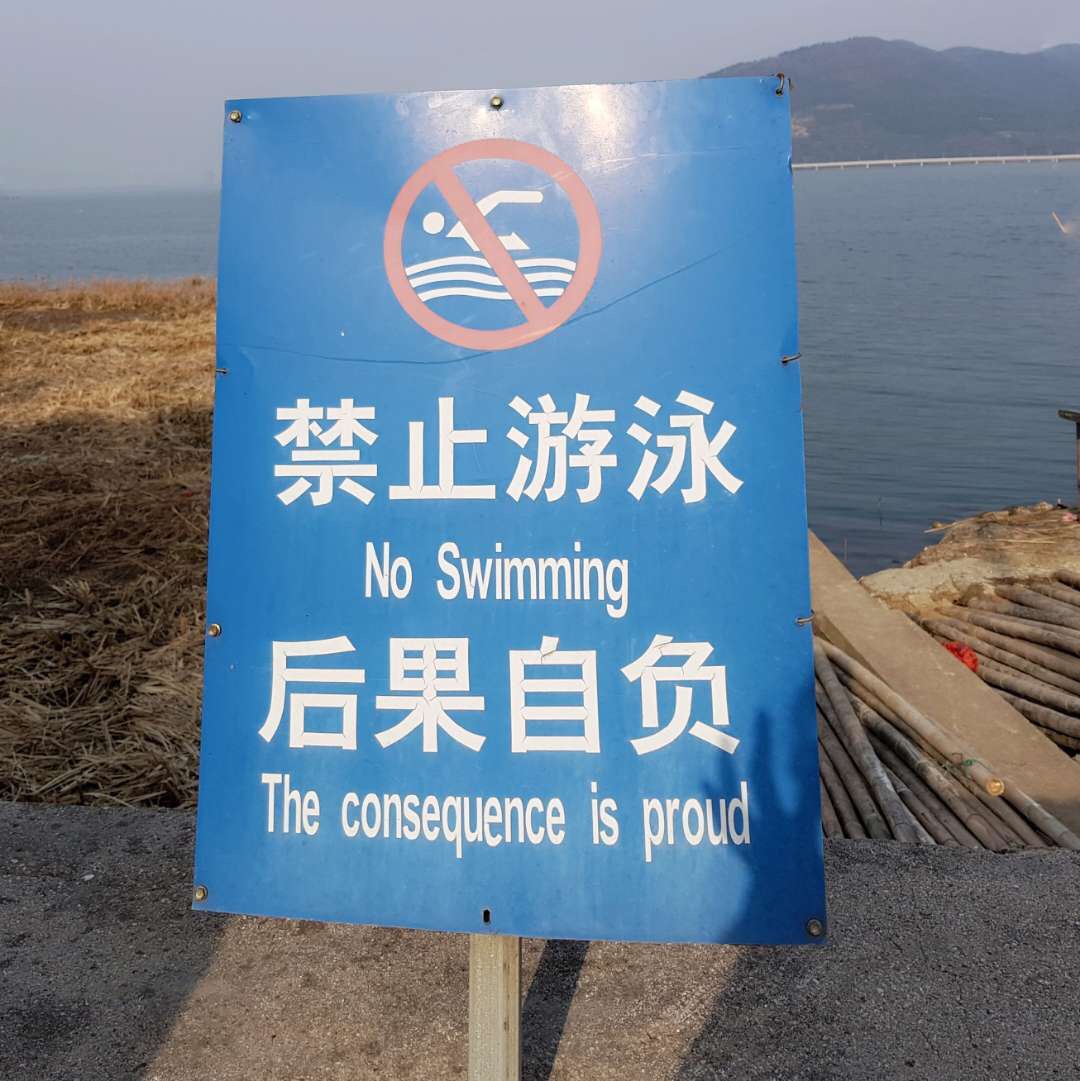 No problem with the top half of the sign, but the bottom is a disaster.  The Chinese says:
hòuguǒ zìfù 后果自负
("[you your]self will be responsible for the consequences")
The mistranslation of zìfù 自负 as "proud" comes from the fact that it means both "bear the responsibility oneself" and "be conceited".
Microsoft Translator gives "The consequences are conceited".
Baidu Fanyi has "Consequence conceit".
Google Translate has " Conceited at your own risk".
In other words, they all produce gibberish.  Once again, I must stress that machine translation does not work for Literary Sinitic / Classical Chinese, though it certainly engenders a lot of mirth.
Reading
"'Do not accept Taiwan' " (2/1/19) — Conclusion:  " Moral of the story:  you are less likely to confuse humans and machines if you write in vernacular."
---