« previous post | next post »
Spotted by Anthony Clayden in Taitung, Taiwan: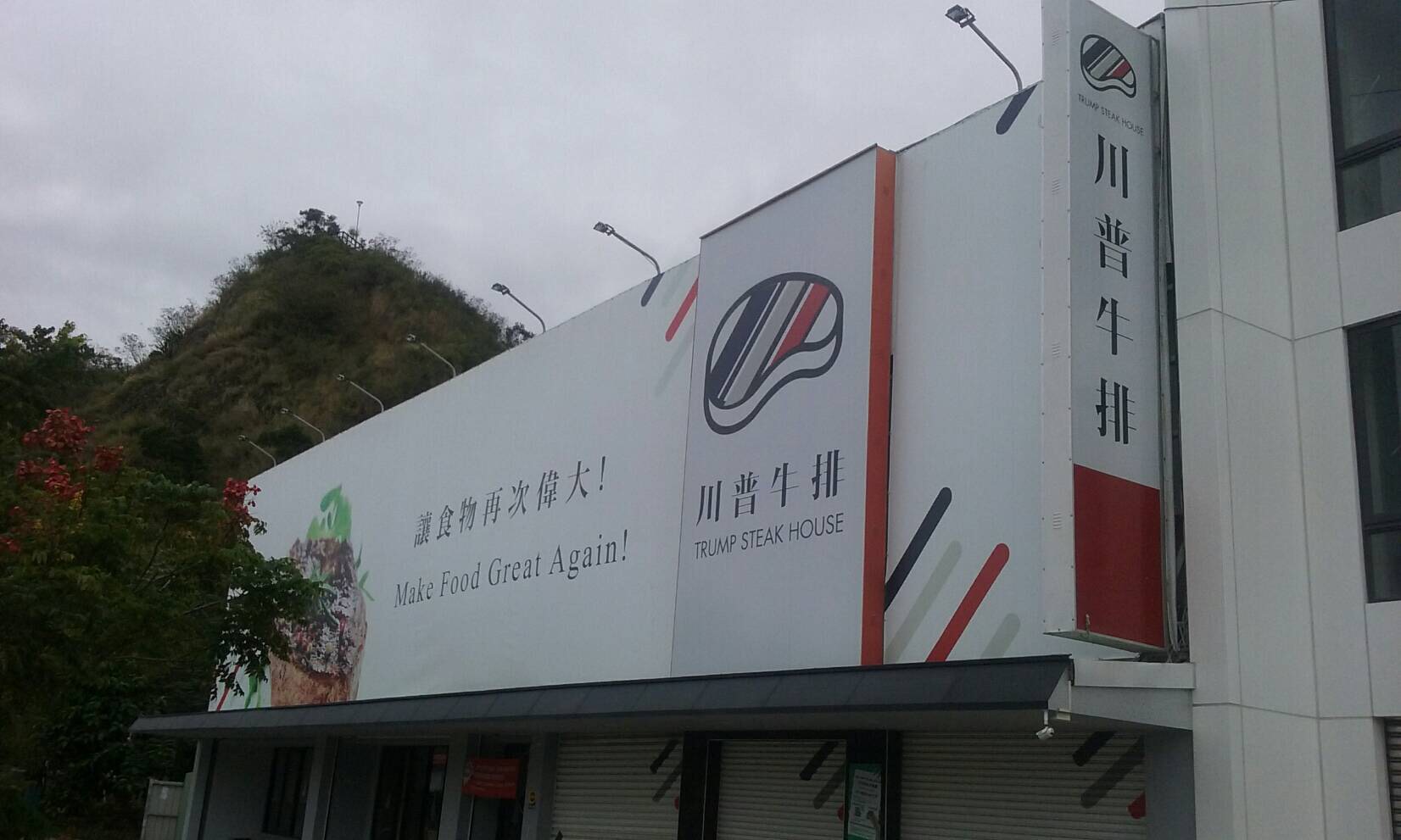 Taitung is the same city where Anthony found the subject of this post the day before:
"Trump beef noodles" (12/27/18)
In the latter case, there was some ambiguity over whether "Chuānpǔ 川普" referred to "Trump" or "Sichuanese pidgin", or both.
In the present case, there's no doubt whatsoever that the US President is being invoked.  Not only is the longer slogan to the left an overt reference to Donald Trump's presidential campaign, the small sign to the right is about a type of food that is linked to America, not Sichuan.
The Chinese slogan to the left proclaims:
Ràng shíwù zàicì wěidà! 讓食物再次偉大! ("Let Food Be Great Again!)
This is an obvious parody of:
Ràng Měiguó zàicì wěidà! 讓美國再次偉大! ("Let America Be Great Again!", i.e., "Make America Great Again!")
Furthermore, the shorter sign to the right says:
Chuānpǔ niúpái 川普牛排 ("Trump steak") — the English translation provided by the proprietors is explicitly "Trump Steak House".
This shows how deeply American lingo has permeated into daily speech in Taiwan.
---