« previous post | next post »
The headline: Sean O'Hagan, "Photographer Hannah Starkey: 'I want to create a space for women without judgment'", The Observer 12/8/2018.
The quotation: "That graduate show set me up," says Starkey. "Suddenly I was in demand and simultaneously I became very aware of the different space that women occupy in the photography world, both as practitioners and subjects. I have been acutely aware of that ever since, the ways in which women are constantly evaluated and judged. My gaze is not directed in that way. A lot of what I do is about creating a different level of engagement with women, a different space for them without that judgment or scrutiny."
The obligatory screenshots —
The headline: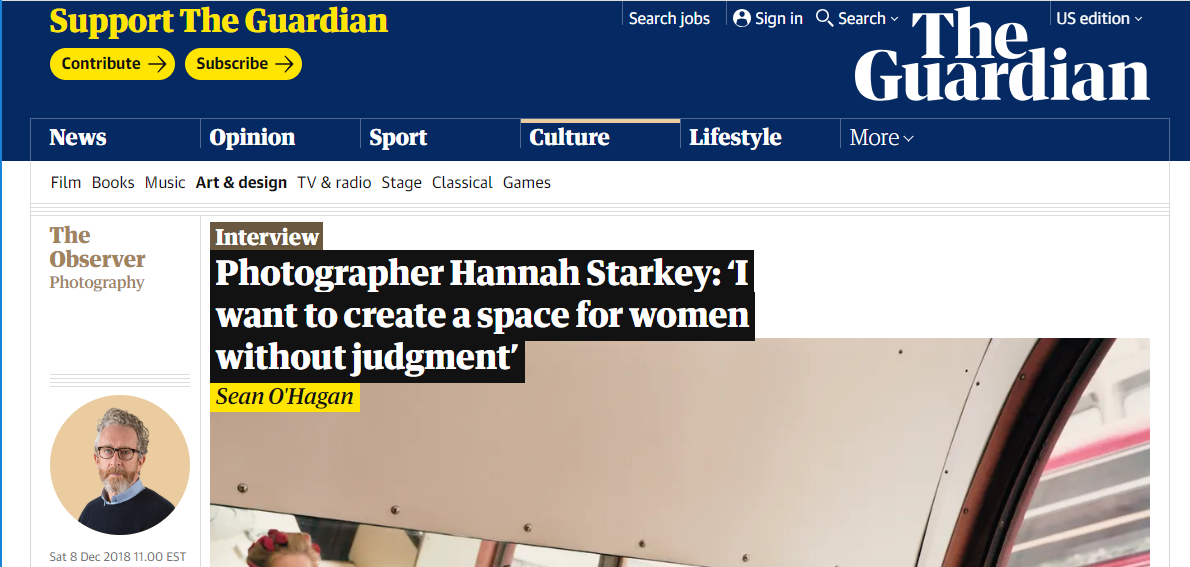 The quotation:

---