« previous post | next post »
There was some discussion earlier this morning ("Editors without judgment") about editorial culpability for misreadings due to the ambiguity of post-modifier attachment. In that headline (…a space for women without judgment), the problem the problem was a PP modifier (without judgment) that should attach "high", i.e. to an earlier NP (a space … without judgment), and creates an unfortunate misreading if attached "low" (women without judgment). I implicitly blamed this on the inattentive sub-editor who wrote the headline. But really, it's the fault of the English language, for having no good way to indicate where post-modifiers should attach.
Here's an example where the problem goes in the opposite direction — Hannah Ellis-Petersen, "NHS rubber gloves made in Malaysian factories accused of forced labour", Guardian 12/9/2018.
Not that other languages lack analogous problems. Maybe the fault really lies in the lack of the prosodic dimension in writing, as Dwight Bolinger suggested more than 60 years ago ("The narrow end of the funnel"). Or maybe we're just using language for more complicated concepts than it was developed to express, especially under the length constraints of headlines.
The obligatory screenshot: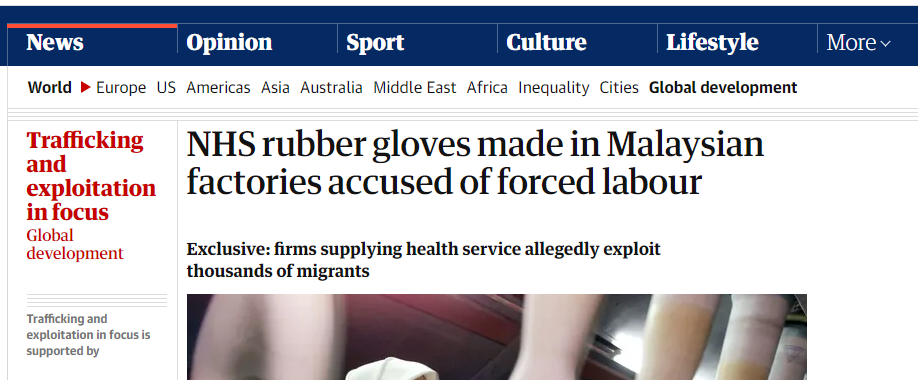 [h/t Mark Dowson]
---