« previous post | next post »
Mark Puleo, "'Monster' earthquake shakes Anchorage, Alaska; Widespread damage reported", Accuweather 12/1/2018:
Gov. Bill Walker has issued a disaster declaration in Alaska in response to Friday's earthquake, which was approved by President Donald Trump.
It's true that Senator Murkowski disagreed with President Trump on climate change, but approving an earthquake seems like a bit of an over-reaction.
The obligatory screenshot: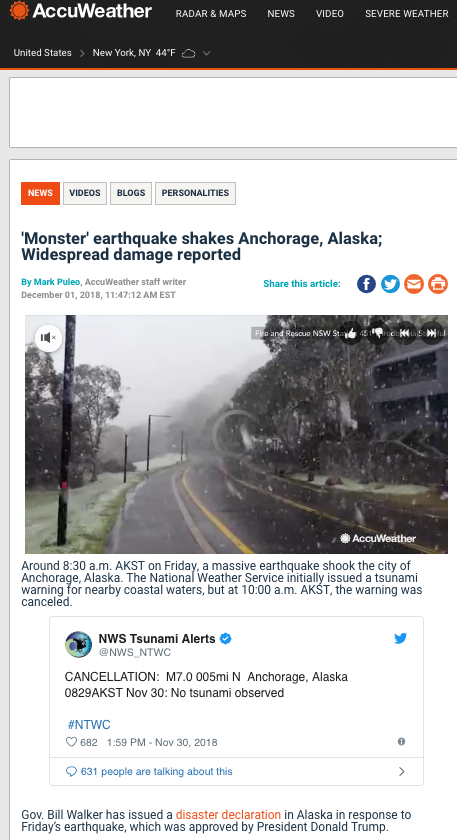 ---