« previous post | next post »
That's what happened to Paul Midler when confronted with this display on an ATM in China: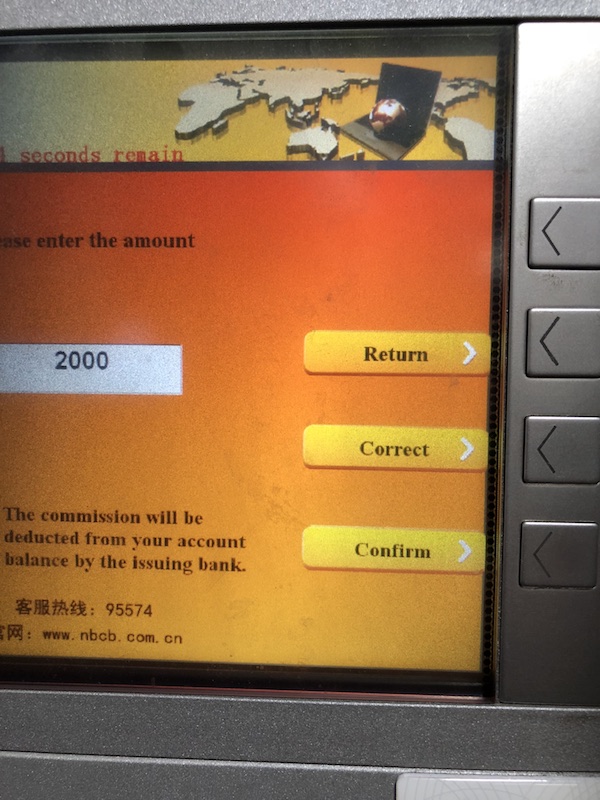 "Correct" is meant to be a verb, not an adjective.  You push the "correct" button when you want to change something that is incorrect.  If what you entered is correct, then you push "confirm".
Got it?
---