« previous post | next post »
The subhed of this opinion piece made me do a double take — Bari Weiss, "A Massacre in the Heart of Mr. Rogers' Neighborhood: The values that drove Robert Bowers to murder my neighbors are the ones we cherish — and will continue to live by", NYT 10/27/2018.
At least, that's how the piece originally ran: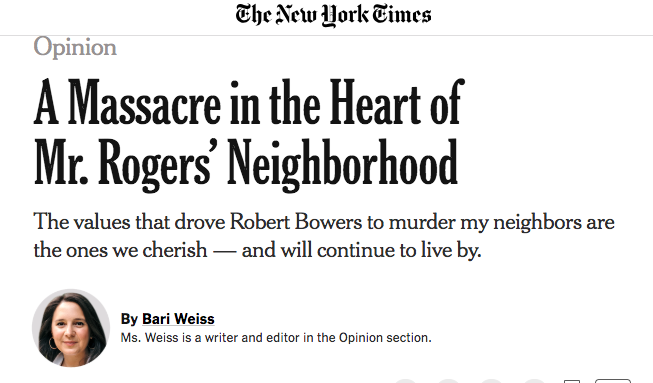 My first reading was that Ms. Weiss was speaking up in support of Bowers' apparent motivations of anti-semitism and political murder. This seemed improbably contrarian, but these days, who knows?
Of course the article's text makes it clear that she had something else in mind, namely the values of the groups that Bowers responded to with gunfire. And the subhed now makes that clear — "Squirrel Hill will continue to live by the values that Jews have sustained for more than 2,000 years. They can never be gunned down.":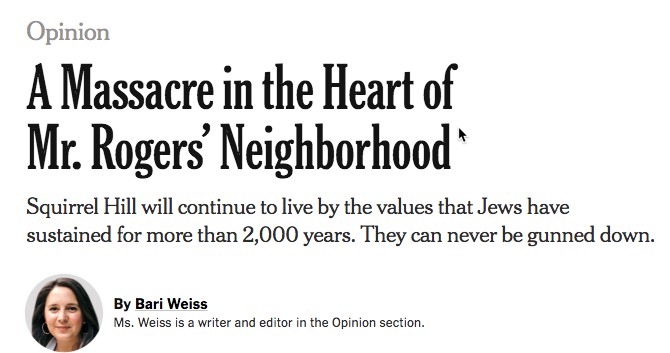 Is this because the noun values has an implicit propositional structure, with something like an experiencer argument? And is this part of its lexical meaning, or just an issue that arises in the course of discourse interpretation?
---