« previous post | next post »
Charles Below writes:
As a follow-up to "Diacriticless Vietnamese on a sign in San Francisco" (9/30/18), I saw this sign about a block or two away on a closed nail salon. I note the stray dot over the I in NAILS.  The surname I've redacted is, I believe, Irish.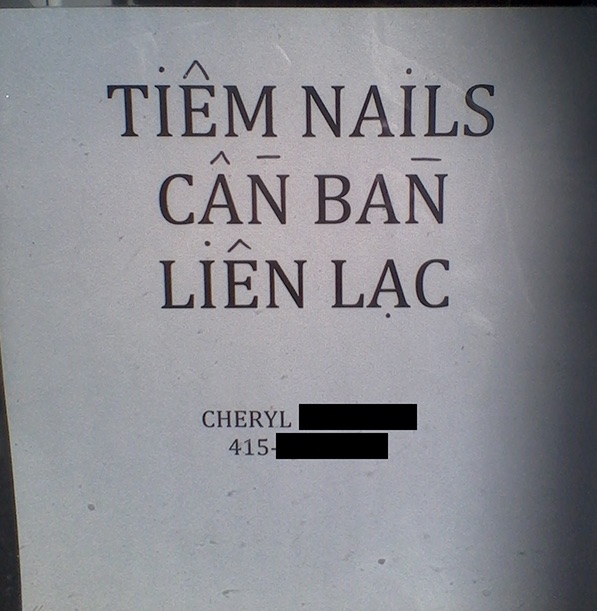 Here, in upper and lower case letters, is the corrected version:
Tiệm nails cần bạn. Liên lạc
[Store (店) nails (adjective follows noun) seeks / needs "friend" (helper).  Contact (联络)]
Nail shop is looking for help.  Contact:
Poor Cheryl's dots were straying all over the place, showing up where they weren't supposed to be and going missing where they should have been.
[Thanks to Bill Hannas and Steve O'Harrow]
---