« previous post | next post »
Photo taken by Ori Tavor in Beijing at the Bank of China next to Hepingmen subway station: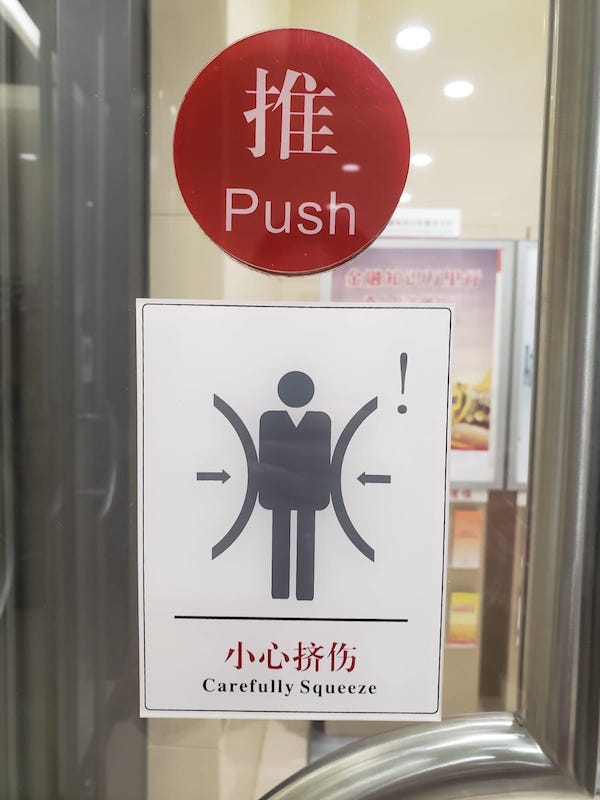 No problem with the sign at the top.
The sign at the bottom, however, is another matter.  The Chinese says:
xiǎoxīn jǐshāng 小心挤伤
("be careful [not] to get crushed / squeezed / bruised", lit., "squeezed [so as to be] injured")
If you proceed cautiously, you might make it through intact.
---