« previous post | next post »
On Wednesday, a woman tried to purchase a $5,000 prepaid Visa card at a Safeway store in Washington with 49 of these hundred-dollar bills: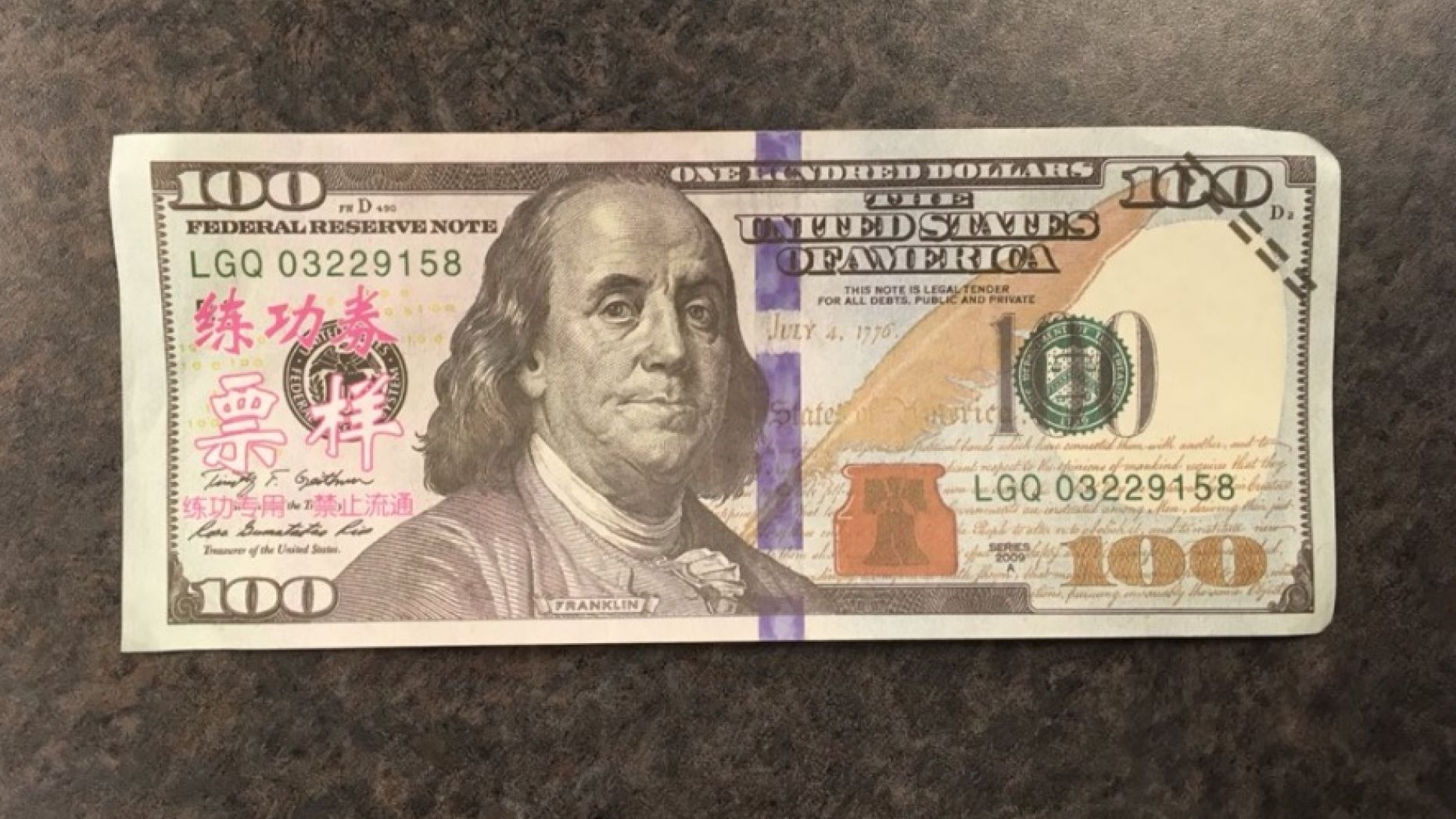 Source: "Woman tried to pass off fake $100 bills with pink Chinese lettering written on them: police", by Greg Norman, Fox News (10/4/18).
It's easy to spot how this $100 bill is fake.
Never mind that all the bills had the same serial number (!), you don't have to be able to read what the Chinese says, the sheer fact that it appears on each of the bills surely ought to make anyone more than a little suspicious. But if you read what the Chinese says, you'll know right away that you should not use these bills to buy anything:
liàngōng quàn 练功券 ("practice currency")
piào yàng 票樣 ("sample bill")
liàngōng zhuānyòng 练功专用 ("exclusively for use in practice")
jìnzhǐ liútōng 禁止流通 ("forbidden to circulate")
These bills are for use in practice to help people increase their speed of counting money.
There are also similar practice bills for many different currencies, such as the Hong Kong Dollar:
Below are some screenshots of shops on Taobao (huge online shopping website) that used to sell this kind of practice money, but they don't seem to be active on Taobao now. Perhaps, because the bills they sell are illegal tender, the government finally closed them down.
Either the woman who tried to pass these Bens off at a Washington Safeway was illiterate herself or she counted on Americans being illiterate in Chinese, so they wouldn't be able to read what was written on the bills in Chinese characters.  A real smart cookie!
[H.t. Michael Carr; thanks to Zeyao Wu and Qing Liao]
---