« previous post | next post »
Eating establishment near Baruch College in New York City: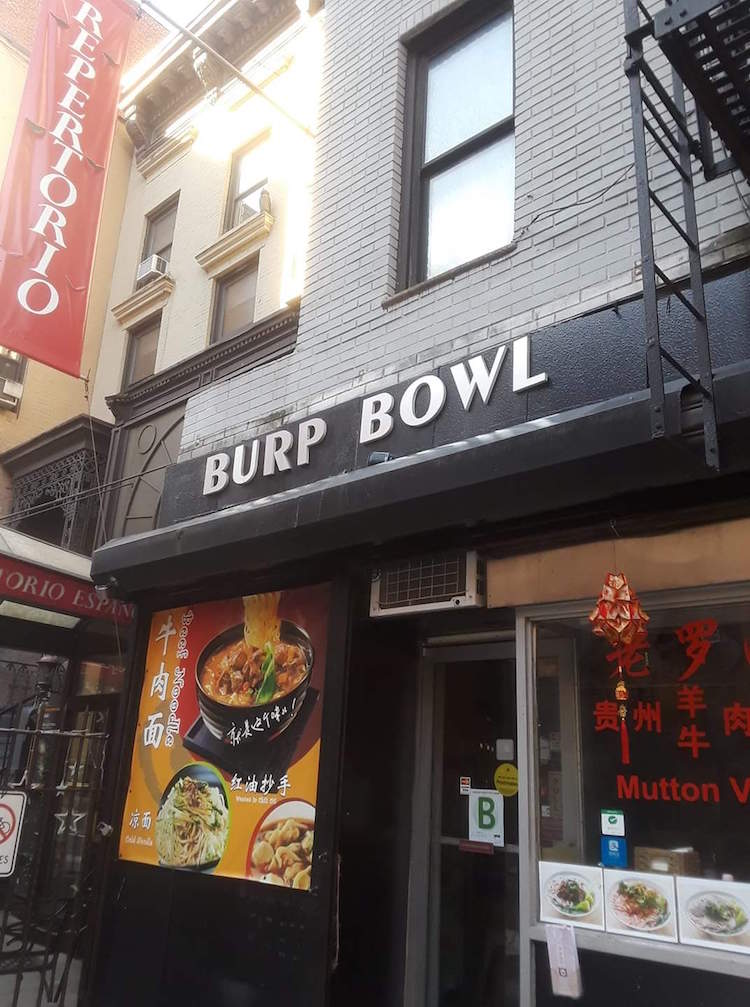 I'm afraid that my Sinological expertise may not be of much help in explaining this one, but it is a real place.
On the other hand, this may be a thing in New York, since there is a Burp Castle, a beer bar, on the Lower East Side.  They describe themselves thus:
Burp Castle NYC is a Belgian beer bar in the East Village of Manhattan. We are the "Temple of Beer Worship". In the 90's the bartenders donned monk's robes and a strict 'no talking policy' was enforced. Although the monks have mostly moved on you can still find a robed barkeep on occasion. In a nod to the Brewist legacy, we still try to keep the bar conversation friendly so don't take it personally if we "shoosh" you, Burp Castle remains a quiet bar.
Apparently you're not supposed to talk loudly in the Burp Castle, but you're welcome to belch for all you're worth.
[H.t. VS and thanks to DPB]
---