« previous post | next post »
From the first panel of the most recent Scenes From a Multiverse, an example of what Wikipedia calls "Type 2 Zeugma" or "semantic syllepsis":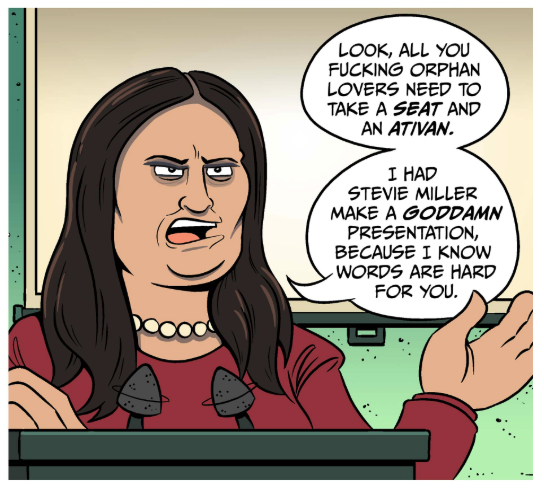 Wikipedia defines the category as "a single word is used with two other parts of a sentence but must be understood differently in relation to each". And in the first of Wikipedia's examples (from Pope's Rape of the Lock, Canto 3), the pivot word happens to be the same verb "take" as in the cartoon:
Here Thou, great Anna! whom three Realms obey,
Dost sometimes Counsel take – and sometimes Tea.
Some previous LLOG examples:
"WTF grammar", 3/8/2005
"More WTF coordinations", 3/11/2005
"Still more WTF coordinations", 4/11/2005
"A recipe for WTF coordination", 6/21/2005
"WTF coordination in the bullpen", 4/7/2006
"A racy WTF coordination", 5/10/2006
"Syllepsis, aka WTF coordination", 4/14/2007
"Mistakes were made", 3/18/2009
"Syllepsis gone wild", 11/11/2009
"Syllepsis of the month", 11/11/2012
"Zeugma of the week", 3/28/2015
"Religions ranked by Google", 7/24/2015
"Ask Language Log: Is this a sentence?", 2/26/22016
"'and himself jail'", 4/19/2018
---