« previous post | next post »
Klaus Nuber spotted this poster of an ad in Germany with German text spruced up with Vietnamese diacritics: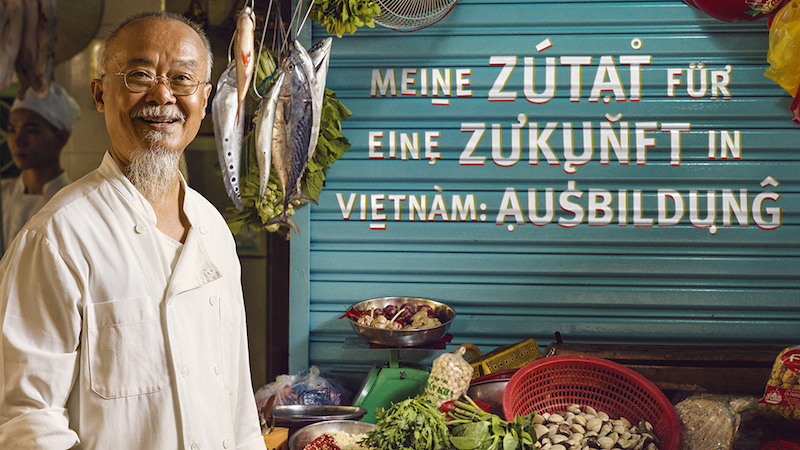 Here's the webpage where this picture is embedded.
Comments by correspondents:
Michele Thompson:
What a very very odd poster.   Those are definitely not Vietnamese diacritics, I think this is something just completely made up.
Nguyen Ngoc Hung:
These diacritics are not Vietnamese and certainly not for the decorative purpose, either because there are rules for calligraphy in the language.
Eric Henry:
The "diacritics" are totally bogus. It seems somebody thought they would look cutely exotic. Vietnamese doesn't use macrons placed beneath letters, doesn't use little hollow circles placed above consonants, doesn't attach hooks to the letter "r," doesn't attach hooks on the bottom-left side of letters, and so on. Besides, the words to which these things are attached appear, by and large, to be German words.
Stephen O'Harrow:
Most are real graphs, but not all in the right place and a couple are totally non–VNese, like a straight bar under a letter or the Swedish å or the Czech haček & a couple of other misplaced excrescences.
Ignoring the ersatz Vietnamese diacritics, the German translates as:
My ingredient [singular] for
a future in
Vietnam: education
Whoever made up this ad wasn't trying very hard.  They were just playing around.  At least they could have gotten Việt Nam right.
---