« previous post | next post »
Receipt for yesterday's lunch: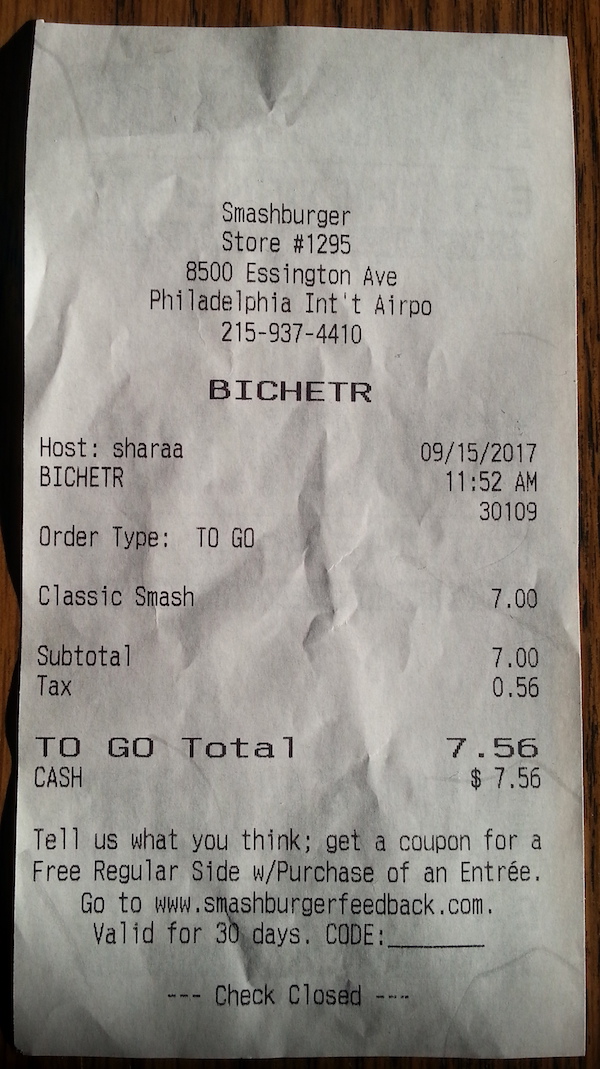 The Ethiopian server asked for my name.
"Victor," I said.
"What?" she asked.
"Vic-tor," I enunciated as clearly as possible.
I paid for my order, then stood by the side to wait for my name to be called.
After about four minutes, she called out, "Bichetr!"
I claimed my burger, amidst the smiles of the other customers and the people working behind the counter.
Cf.:
[Thanks to Gypsy Gal]
---