« previous post | next post »
From William Lou, "Obvious Chinese knockoff ruled trademark infringement of Under Armour ", theScore (8/4/17):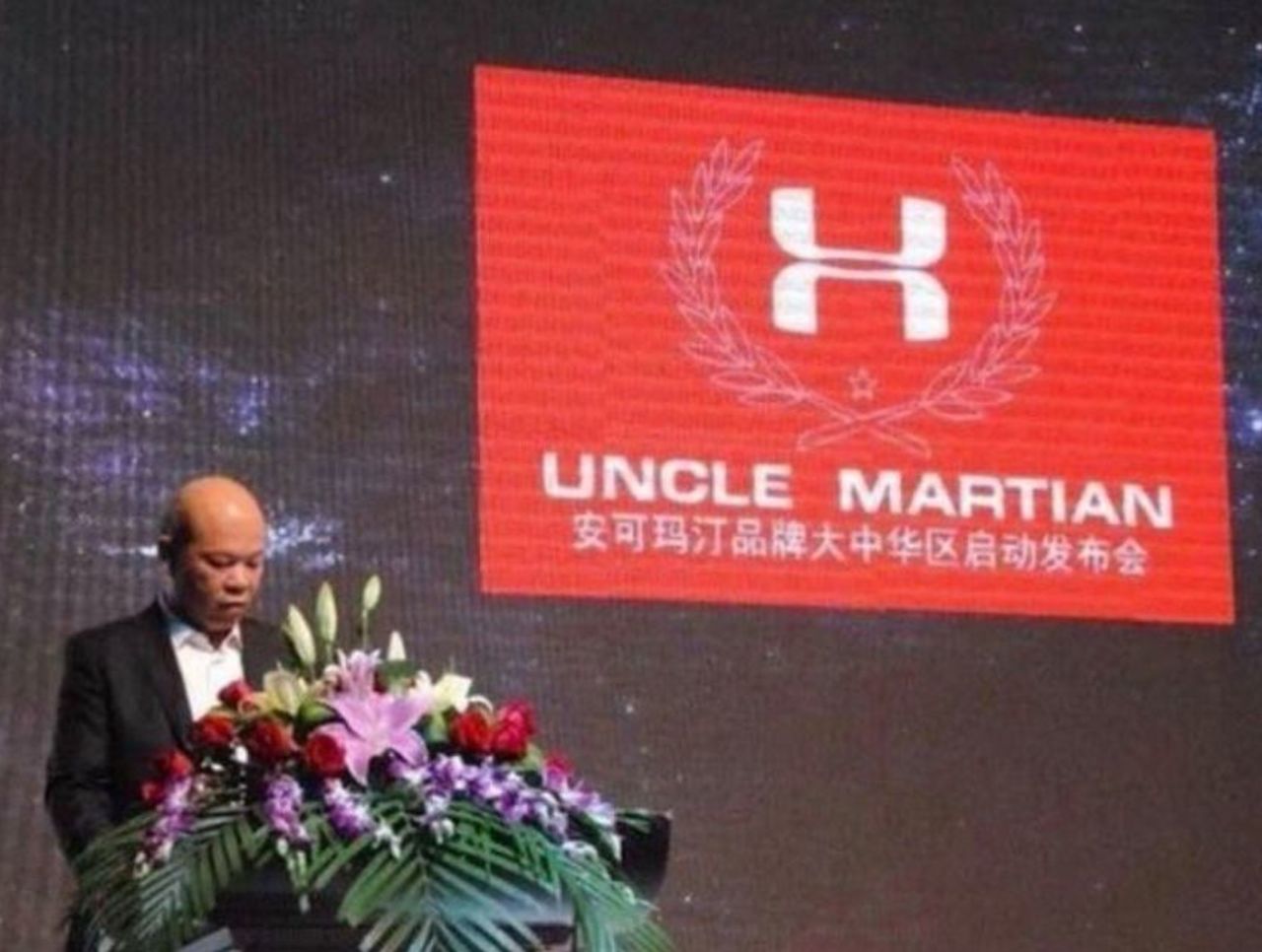 The Chinese brand name is Ānkě Mǎtīng 安可玛汀.
The meanings of the characters are irrelevant, since they are only being used to transcribe the sounds of the English name, Uncle Martian, which is therefore primary in the mind of the person who devised it.  The fact that "Uncle Martian" is written above and in a much larger font also shows that it is considered to be more important than the Chinese equivalent.
[h.t. Victor Steinbok]
---